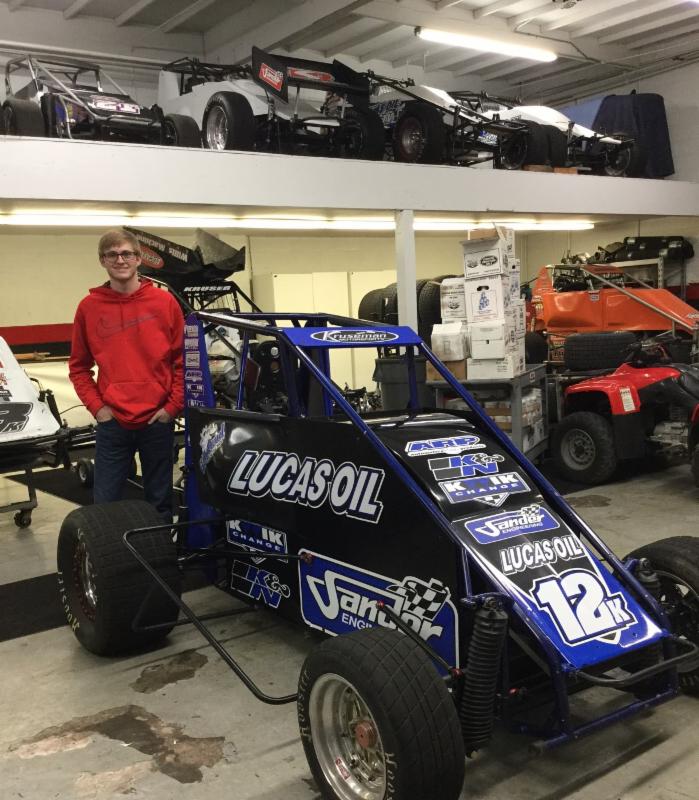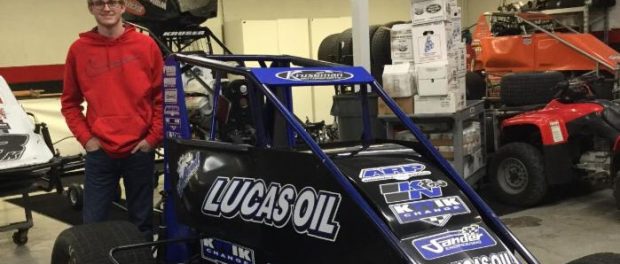 From Inside Line Promotions
GREEN RIVER, Wyo. (January 3, 2017) – Zac Taylor is excited for the 31st annual Lucas Oil Chili Bowl Nationals Presented by General Tire next week after recently visiting car owner Cory Kruseman's shop in California.
The midget racing extravaganza is set for Jan. 10-14 in Tulsa, Okla., and has a record 363 entries. Among the challengers Taylor will be facing include 57 former A-Feature starters along with seven Chili Bowl champions. There are drivers from five different countries entered in the event.
"It rained nearly the entire time we were in California, but we were able to spend a couple days in Cory's shop getting the seat in the car and talking about what we need to do," Taylor said. "I'm ecstatic. I go to school three days and then I'm off to the Chili Bowl. It's my second Chili Bowl and for me to get to race against some of the best racers in the world … I'm a little bit nervous, but excited about the challenge."
Taylor's preliminary night is scheduled for Tuesday, Jan. 10, in the No. 12K. He will compete against the likes of NASCAR star Kyle Larson and World of Outlaws Craftsman Sprint Car Series standout Joey Saldana. Taylor is in one of four cars Kruseman Driving School will be fielding for the Chili Bowl.
"Cory put together a new Bullet chassis," Taylor said. "It's the same kind of car Keith Kunz (whose cars have won the Chili Bowl the last two years) fields. They said the car is very neutral and gets great rear wheel bite and will suit my driving style a lot better. Last year we made the double C Main and I'm very confident we can improve on that."
In addition to driving his family owned 305ci winged sprint car in 2016, Taylor raced a midget for Todd Henry more than a dozen times and earned a second-place finish in the final points standings for the Rocky Mountain Midget Racing Association. He was also named the RMMRA Rookie of the Year.