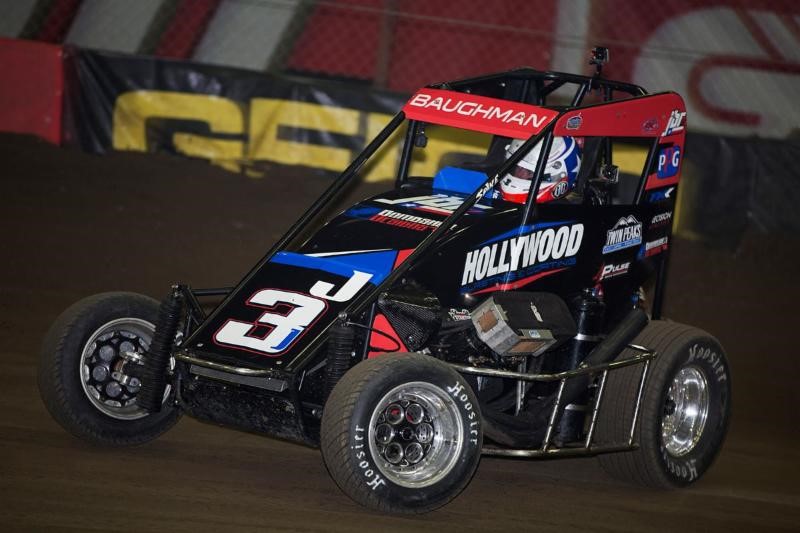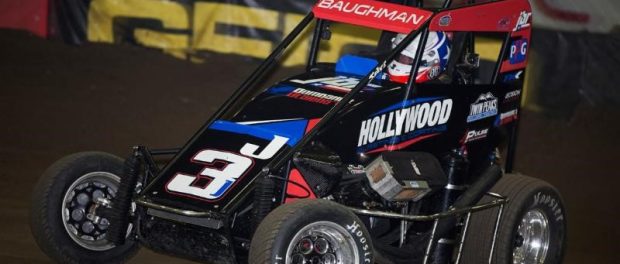 From Inside Line Promotions
TULSA, Okla. (January 17, 2017) – Josh Baughman found comfort last week during the 31st annual Lucas Oil Chili Bowl Nationals Presented by General Tire.
Unfortunately, it came during the finale of the marquee midget event after a frustrating preliminary night buried him in the field inside the River Spirit Expo Center.
"It's hard going into that deal and not racing with those guys and me not being familiar with those types of cars," he said. "We struggled to get the car right on our prelim night."
Baughman, who was driving for Jim Neuman, kicked off the event on Thursday with his preliminary night. Baughman finished where he started – fourth – in a heat race, which didn't earn enough points to advance into a qualifier.
"That heat race put us behind, not being able to make the qualifier," he said. "We just couldn't get the car tight enough all night."
Baughman rallied from fifth to second place in a C Main to transfer into the back of a B Main, in which he finished 14th. That relegated him to an H Main on Saturday.
"We changed the setup quite a bit and that really helped me get more comfortable in the car on Saturday," he said. "I felt like we were really fast, but by then it was too late."
Baughman won the H Main to transfer into the back of a G Main. He then rallied from 13th to sixth and narrowly missed transferring into an F Main.
"We got faster as the week went on," he said. "I wish we could have started our preliminary night with how we were on Saturday, but that's how it goes. It was a fun week and I want to thank Jim Neuman and his team for the opportunity."
Baughman is scheduled to open his sprint car season on March 3 at LoneStar Speedway in Kilgore, Texas, for the East Texas Lone Star Shootout before racing the following night at Gator Motorplex in Willis, Texas, for the Gator Bash with the World of Outlaws Craftsman Sprint Car Series.