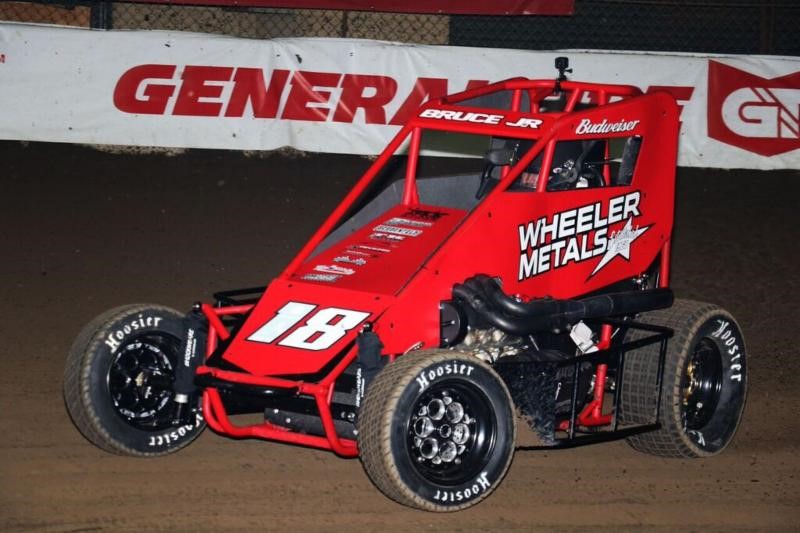 From Inside Line Promotions
TULSA, Okla. (January 16, 2017) – Tony Bruce Jr. was on pace for a career-best performance last week during the 31st annual Lucas Oil Chili Bowl Nationals Presented by General Tire.
The Team Eights competitor maneuvered from third place to win a heat race before advancing from fifth to third place during a qualifier to open Tuesday's preliminary night. That ranked him eighth in overall points out of approximately 90 racers, which was good enough to lock directly into the A Main.
"We had a little luck in the heat and was able to win and then I was able to move forward in the qualifier to get us more points," he said. "I had a good car in the A Main and was battling with some guys who are consistently in the A Main on Saturday each year."
Bruce Jr. maintained a top 10 throughout the first half of the race until a parts failure relegated him to the pits early.
"We were running 10th right around midway when the timing belt broke," he said. "If it wasn't for a little bad luck having a belt break we had a good opportunity to make the A Main on Saturday night. If you have one DNF at the Chili Bowl it almost ruins your entire week in terms of making the Saturday A Main."
Bruce Jr., who was credited with a 23rd-place finish, would have likely locked into a Saturday B Main if he had finished in the position he was running. Instead he was relegated toward the back of a D Main on Saturday.
"We had a really good car there in the D Main," he said. "I got a good jump on the first start, but someone spun out and the start got called back. On the second start I didn't get as good of a jump and lost a few spots. I had to fight my way back up. We got to eighth and caught some really good cars. Whenever you get in the C Mains and D Mains on Saturday there's nothing but good race cars. You have to have everything go your way and we didn't on the start."
Bruce Jr. rallied into eighth place, but the drivers racing for the final transfer position were side by side on the final lap and Bruce Jr. was unable to advance any further.