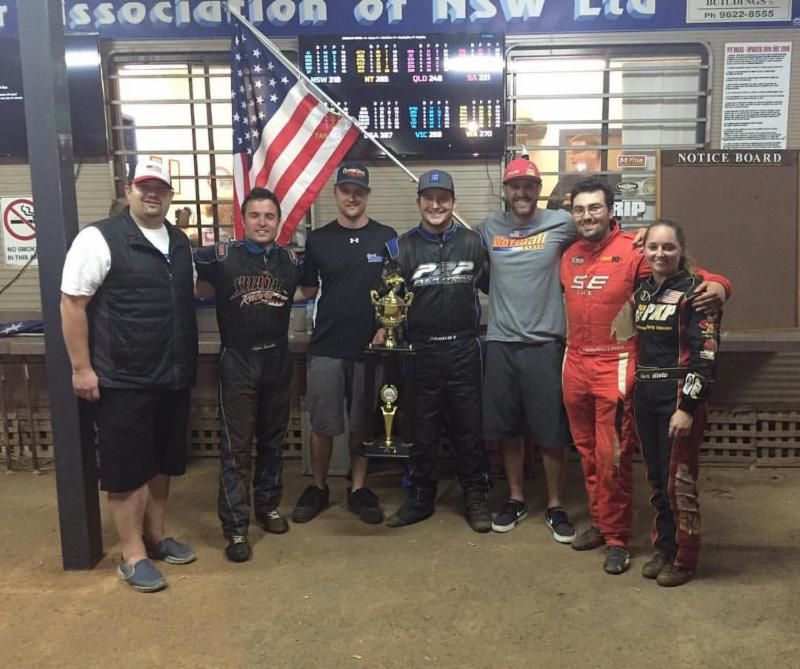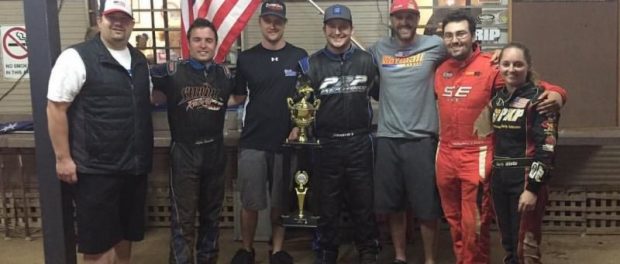 From Inside Line Promotions
SYDNEY, Aus. (January 16, 2017) – Dominic Scelzi posted a pair of top 10s last Thursday to help lead Team USA to the Origin of Speed victory.
The monumental feat during the unique event, which showcased eight states and territories, including the United States, opened a busy three-day weekend at Valvoline Raceway.
"That was so huge," he said. "It's cool to win the first Speed of Origin race by beating out some great competitors and it's special to have done it with the group of racers that were on Team USA. It's so fulfilling to have a trophy with your name on it go to the National Sprint Car Hall of Fame in Knoxville, Iowa."
Scelzi, who was driving for Wormall Motorsport, kicked off the event by advancing from fifth to third place in a 15-lap heat race before he charged from 20th to 10th in the first feature and from 18 th to eighth in the second main event.
"The car was so fast," he said. "We passed the most cars and made the most overall points for Team USA so that meant a lot to contribute like we did."
Scelzi returned to the track on Friday for the first night of the Scott Darley Challenge with the Ultimate Sprintcar Championship, which featured nearly 100 entrants.
"I was second quickest in my group during qualifying and that started me second in a heat race," he said. "It was a dog fight from second through fourth in the heat and we ended up third."
That lined Scelzi up on the outside of the eighth row for the main event.
"We were up to sixth in about 14 laps, but the left rear bleeder quit bleeding air so we backed up to 13th," he said. "We had a really, really strong car until that point."
Scelzi placed 13th and he entered the finale on Saturday with a lot of confidence. It paid off as Scelzi set quick time during qualifying by approximately two tenths of a second before he won a heat race by a straightaway. That put him up on the pole for the main event, which was delayed because of rain.
"It was raining during the parade laps so they red flagged us," he said. "They reworked the track and we were able to start the race. We battled hard for the lead for about 12-to-14 laps. I started getting tight around Lap 20 and realized it was my right rear tire going down. I fell to fifth and was trying to maintain, but on the white flag lap the tire blew so we had a DNF.
"It was really disappointing to finish like that, but we had a great weekend. Thanks to my brother, Giovanni, and Wormall Motorsport for a great car each night. It was a fun weekend."
Scelzi's trip to Australia will conclude following this week's action on Wednesday at Avalon Raceway in Lara, Victoria, Australia, for the Presidents Cup; on Thursday at Borderline Speedway in Mount Gambier, South Australia, Australia, for the Kings Sprintcar Challenge; and on Saturday and Sunday at Premier Speedway in Warrnambool, Victoria, Australia, for the 45th annual Grand Annual Sprintcar Classic.