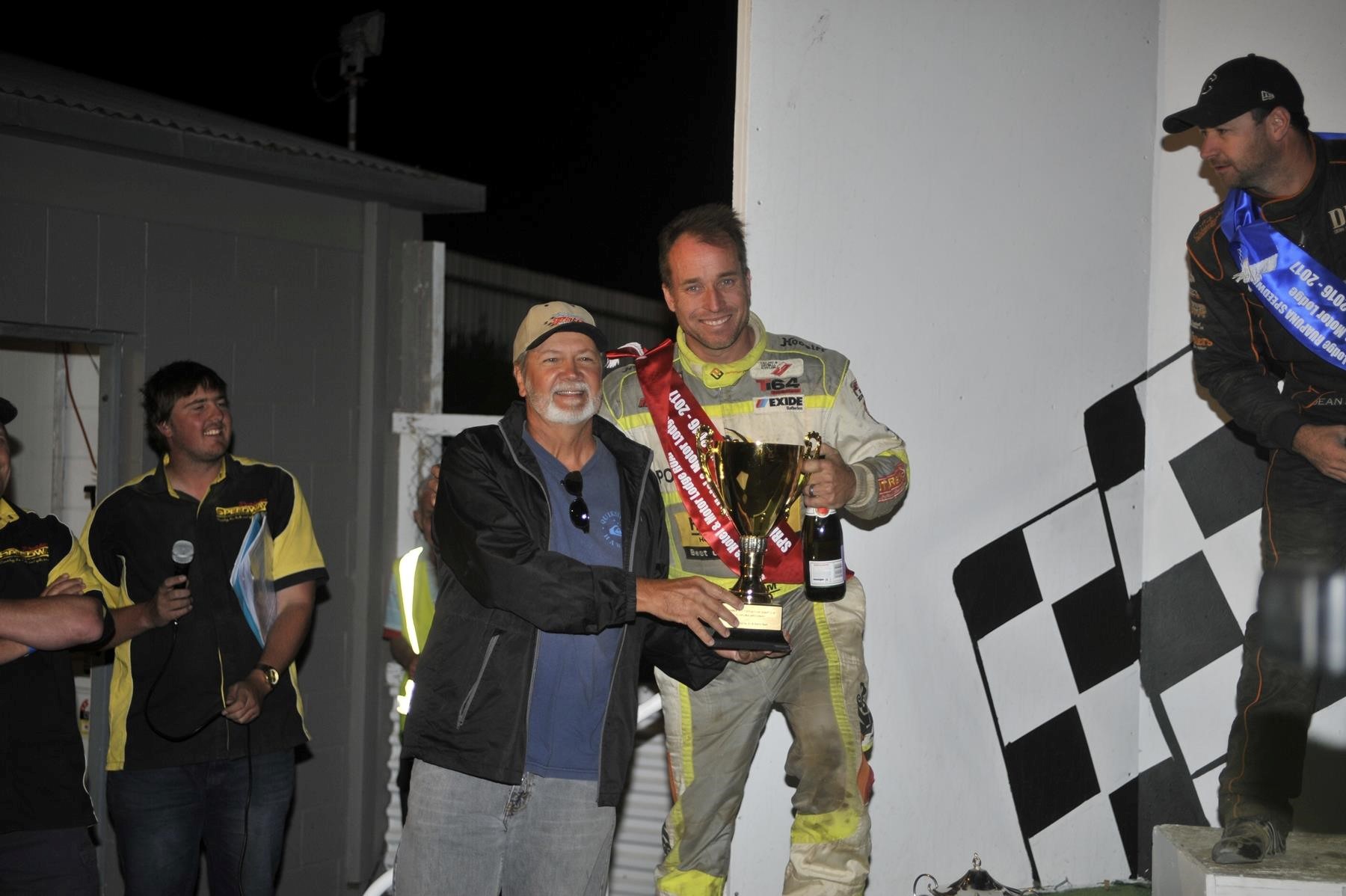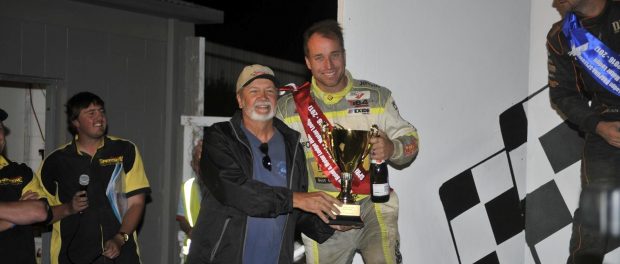 From Peterson Media
Though he would come up just short during the New Zealand Title race and end up with a second place finish, Jonathan Allard would rebound a couple nights later and claim the Gold Cup at Ruapuna Speedway.
"It was a bummer for our team to come up short at the NZ title, but we had a really strong car during that event," Allard noted. "We came back to the Gold Cup and were really fast again and were able to pick up the win."
Taking to the Ruapuna Speedway for heat races on the first night of the NZ Title, Allard would flex his muscles and show the field that he would again be a forced to be reckoned with during the Championship feature as he won two and picked up a second place finish in the other.
Back in action on the finale, Allard would pick up two more heat race wins, and make the decision to start on the outside of the front row for the feature event, as he looked to defend his 2016 triumph, and claim his third NZ Title in four years.
When the finale went green, Allard would get a piece of an early tangle and the resulting damage to a wheel bleeder would cause issues for him later in the race. Able to race his way to the top spot, Allard would start to fight a loose racecar as the aforementioned damage would cause his left rear to lose air pressure as the race went on.
Unable to run on the cushion, Allard would be stuck on the bottom of speedway. With just three laps left in the contest, the Californian driver would see Jamie Larson get around him on the high side and he would settle for a second place finish.
Returning to the Ruapuna Speedway for the Gold Cup, Allard would continue to be extremely fast at the South Island facility as he picked up the win during his first heat race before a flat tire in his second heat resulted in a DNF.
Moving into the feature event, JA would grid the field from the 11th starting spot, which would set up quite a display for the fans on hand. Making quick work of the field, JA would take the lead on the fifth lap and never look back. Out front, Allard would not be denied on this night as he simply dominated the feature event and claimed the win.
"After losing the NZ Title we were all determined to leave South Island with some hardware," Allard added. "It was a great race to win for our team and our sponsors, and I hope our fans enjoyed the show."