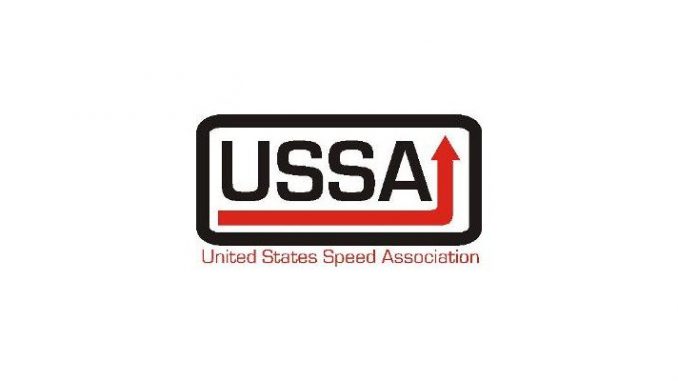 From Eric Bunn
LEBANON, Ind. (January 23, 2017) — Officials of the UAW American Made Mel Kenyon Midget Series have announced plans for a 19 race schedule for the 2017 racing season. The season will open on April 15 and close on October 7. The 2017 calendar will mark the ninth year the United State Speed Association has sanctioned and conducted midget racing events.
The 2017 season will continue its tradition opening and closing the season on the high banks of Anderson Speedway April 15 and October 7. Anderson will also host the UAW Kenyon Midgets on Friday May 26 for the 75 lap Don and Mel Kenyon Classic. This race will be a new addition to the activities surrounding the Pay Less Little 500 presented by UAW-GM. The USSA midgets will also visit Anderson Speedway on June 10, July 8, and August 5.
The concept of the Kenyon Midget race car and series was conceived to compete at the legendary Indianapolis Speedrome on the east side of Indianapolis. A new owner has taken the reigns of the 1/5 mile oval and is rapidly making improvements to enhance the experience of both the racers and fans. The UAW Kenyon Midget Series will compete at the "Speedrome" six times in 2017, April 29, May 13, June 24, July 15, August 19 and September 2.
The ¼ mile Sportsdrome Speedway in Jeffersonville, IN will be hosting the series two times in 2017, following a successful debut race in 2016. Nick Hamilton established an all time speed record for the oval on July 2, 2016.
The dirt bull ring in Logansport, IN US 24 Speedway was the first track to host a dirt race for the UAW Kenyon Midget Series and that tradition will continue in 2017. US 24 will feature the Kenyon cars on May 6, July 29, August 29 and September 9.
Limaland Motorsports Park in Lima, OH will join the UAW American Made Mel Kenyon Midget Series family of race tracks on Friday June 2. Limaland Motorsports Park is a high banked ¼ mile dirt track with wide turns and multiple racing lines that promise to excite fans and drivers alike.
For the second year, USSA will crown the UAW American Made Midget Series Driving Champion and close the books on 2017 at Speedway Indoor Karting on Saturday night November 4.