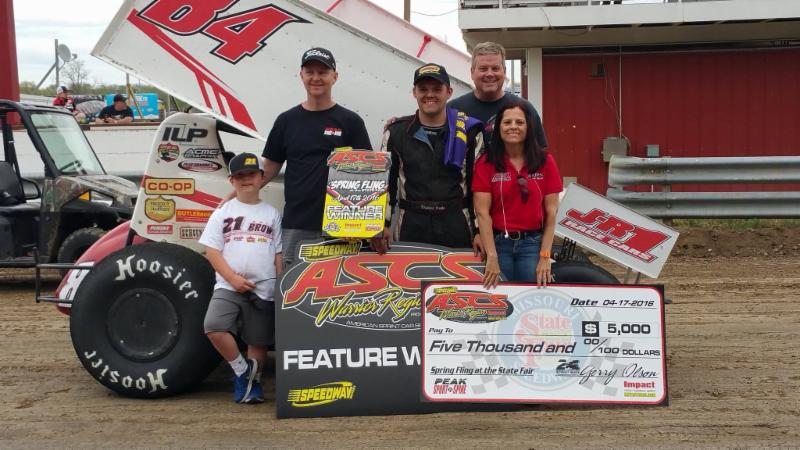 From Inside Line Promotions
BURLISON, Tenn. (Jan. 27, 2017) – Brandon Hanks is looking for an opportunity following his career-best season.
Hanks said his family owned team is stepping back largely this year and he is open to any and all motor sports openings, which includes rides and/or primary partnership for his championship caliber race team.
"I'm not sure how many races the family team will do in 2017, but a realistic goal is probably 20 races," he said. "I want to put my name out there so that people know the family team has scaled back, but I want to race as often as possible. We have some partnerships we can bring to the table."
Hanks also brings a load of confidence following his breakout performance in 2016. He captured the ASCS Red River Region championship for the first time in his career and he garnered a career-best four feature wins, including his first with the Lucas Oil ASCS National Tour, as well as a dozen top fives and 21 top 10s.
Hanks also qualified for the feature when he made his 410ci winged sprint car debut during a World of Outlaws Craftsman Sprint Car Series event. Other 410 starts included a Hard Charger Award during his first-career National Sprint League start, his first trip to Ohio to compete with the Arctic Cat All Star Circuit of Champions and making the main event at the Ironman 55 with the World of Outlaws.
"I really grew as a race car driver last year," he said. "We were able to experience a ton of new moments and that helped me as a racer. I really want to continue the momentum of running consistently and competing for race wins and championships."
Interested parties can reach Hanks at 901-612-1180.