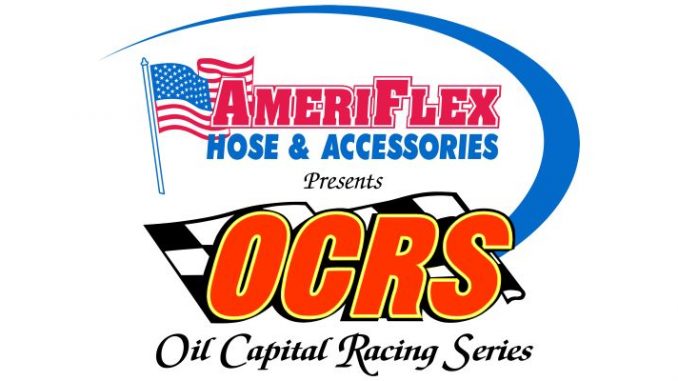 From John Lemon
TULSA, Okla. (February 2, 2017) – Officials with the Ameri-Flex / OCRS sprint car series are pleased to announce that for the 8th year in a row, the Humboldt Speedway will grace the opening season schedule for the open wheel gladiators. Speedway promoters Ryan and Rhenda Whitworth have selected Friday July 14th as the date for the series return.
Commonly known as the "Hummer", the 3/8-mile track is located in the southeast portion of the state of Kansas, just a 2 hour drive from both Kansas City Kansas and Tulsa Oklahoma. The Whitworth's have a solid reputation for having a first class facility with their traditional attention to detail. However, for all its luster, the Hummer is all business as breath taking and wicked racing commences on-track.
"We are elated to be returning to the Hummer," said Barry Grabel, series owner. "OCRS considers the Hummer a jewel facility in the region and it's always a pleasure to perform there. It's hard to believe that 8 years have past since we first raced at the Hummer. OCRS looks forward in continuing our relationship with the Speedway for several more years to come."
In the previous seasons, there has never been a repeat winner at the Hummer. Whit Gastineau took the first of two outings in 2010 with Danny Smith taking round two. Other Hummer winners were: Jamie Passmore (2012), Kade Morton (2014), Robert Sellers (2015) and Sheldon Barksdale last year. The 2011 and 2013 events were lost to rain.
For additional information on the Humboldt Speedway, visit their website at: humboldtspeedway.com