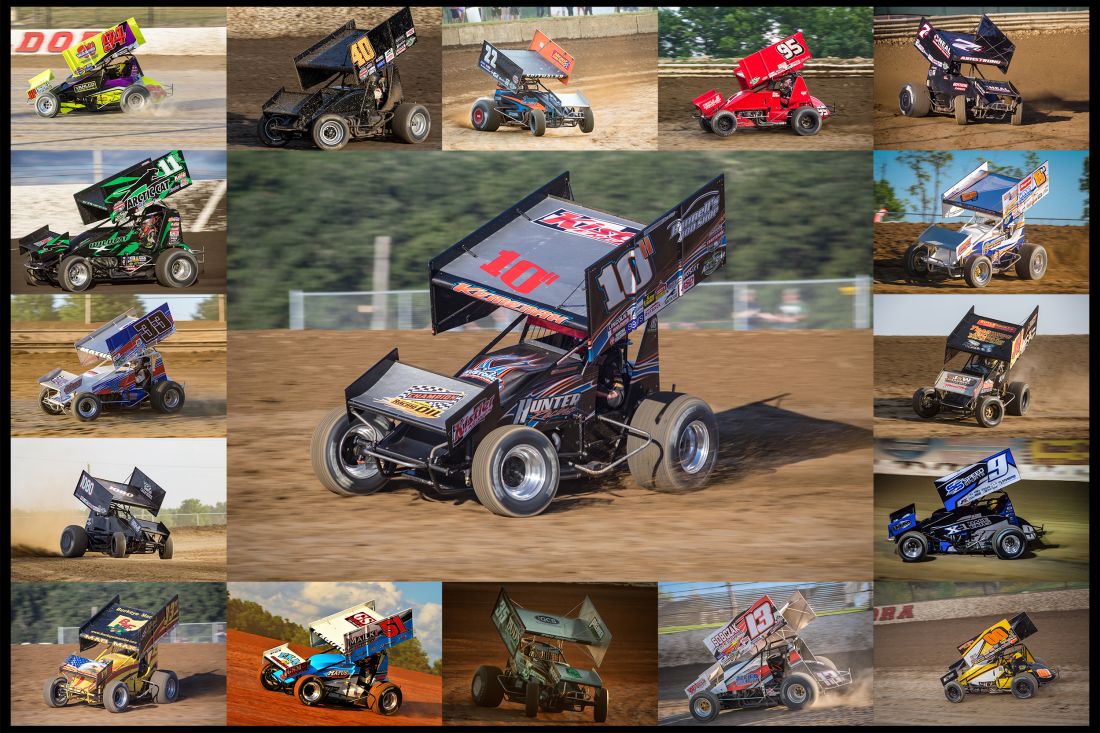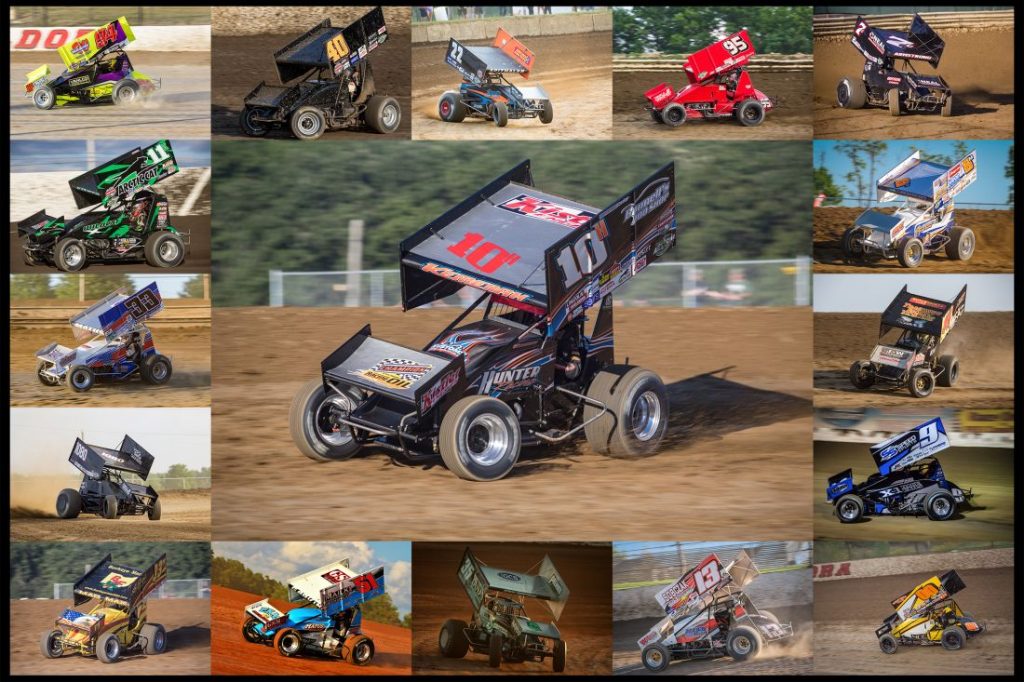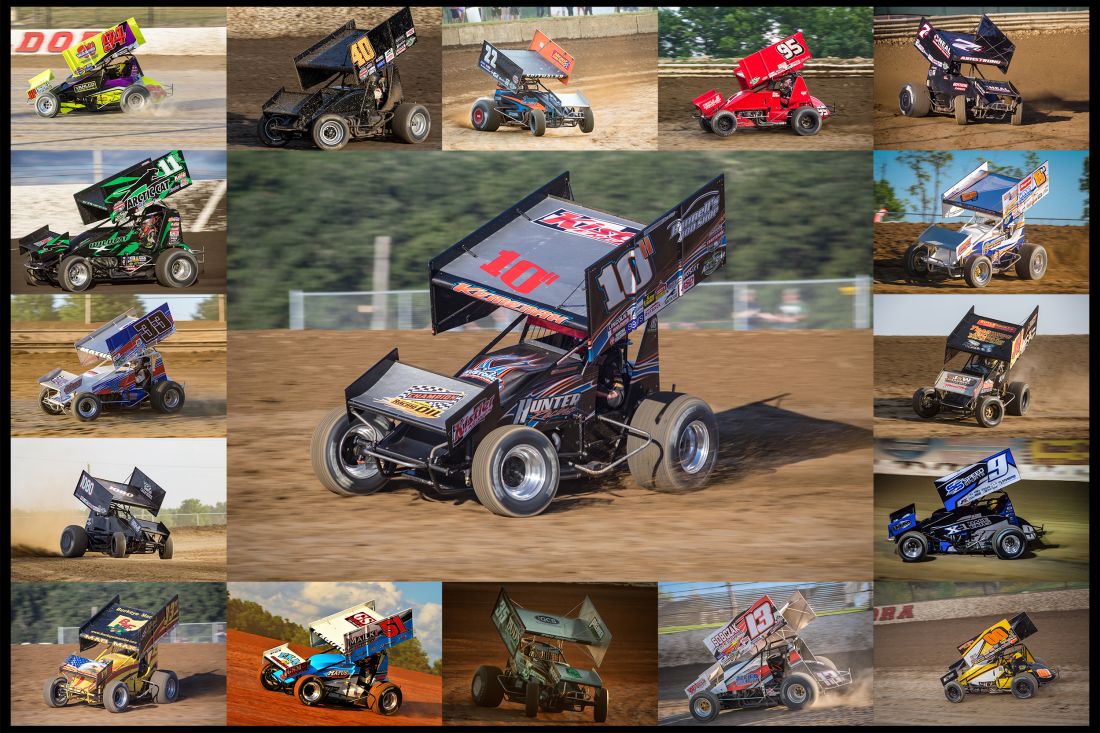 By T.J. Buffenbarger
When the Arctic Cat All Star Circuit of Champions push off for their first event of the 2017 season Thursday night at Bubba Raceway Park the series the names and faces of the teams following the entire tour will be vastly different than 2016.  Last week a press release was sent out by the All Stars highlighting the 18 race teams that have committed to the entire tour.
When looking over the 18 names, 11 of which are eligible for Rookie of the Year honors many casual fans might wonder where the star power is without some of the names of past seasons. If you look back on the history of the tour that star power is in those new faces.
During my race chasing and media years I've seen my fair share of All Star programs. Over the years I have personally witnessed the All Star Series go through multiples transitions of its most well known drivers. Memories Joe Gaerte, Rocky Hodges, and Robby Stanley running up front with the All Stars eventuallyg ave way to Frankie Kerr and Kevin Huntley's epic races. Kenny Jacobs returned to the series to take on up and coming stars like Chad Kemenah, and Dale Blaney's starring role in recent years the names and faces at the front of the field have changed, but the series keeps going.
During these transitions a lot of the names on this list early in their career with the All Stars went up and down the road and got their lunch handed to them by the top drivers on the tour. There are a lot of drivers and teams that didn't didn't cut it or decided to go home while others forged on and started winning races and championships.
This latest crop of All Star newcomers will likely have some rough patches, particularly when going to Central Pennsylvania and other 410 sprint car hotbeds. Those that stick with the tour though will likely get better from the experience and eventually fill the shoes much like many of the names above did.
When you attend an All Star show this year and see some unfamiliar names don't forget that at one point Dale Blaney was a promising driver better known as Dave's brother and Kemenah was a kid a couple of years removed from Street Stocks that looked promising on the local Ohio scene. Instead of focusing who is not there check out this new crop of All Star rookies and their progress throughout the season.
Notes:
Through all of the driver/team changes this year one thing to keep an eye on is Joey Saldana's transition with the Stenhouse/Wood racing team with J&J Chassis. Both Stenhouse and Wood have had success with J&J Chassis. Saldana has run a variety of chassis over the years, but it is just another thing to keep tabs on early in the year.
Tony Stewart is returning to the Indianapolis 500 as a sponsor through his foundation Schmidt Peterson Motorsports entry. Some media outlets found this opportunity ideal for trolling headlines of "Stewart Returns to the Indy 500". While I'm all for fun, creative headlines I am not a fan of ones that border on trolling.Stewart continued his "retirement" from NASCAR by testing a sprint car at Ocala on Monday, video of which is available on Bubba Raceway Park's facebook page in preparation for the first All Star series events Thursday – Saturday. All three races will be available via pay per view on SpeedShiftTV.
DirtVision.com has their PayPerView links up for the DirtCar Nationals. Options are available for all of the sprint car and late model races at Volusia Speedway Park during Speedweeks.
Baer Field Speedway added a non-wing sprint car with no sanctioning body for October 14th, 2017. This is the same night at the Sprintacular at Eldora Speedway.
Our condolences go out to Harry Neitzel who passed away. Harry is the father of IRA competition Scotty Neitzel.