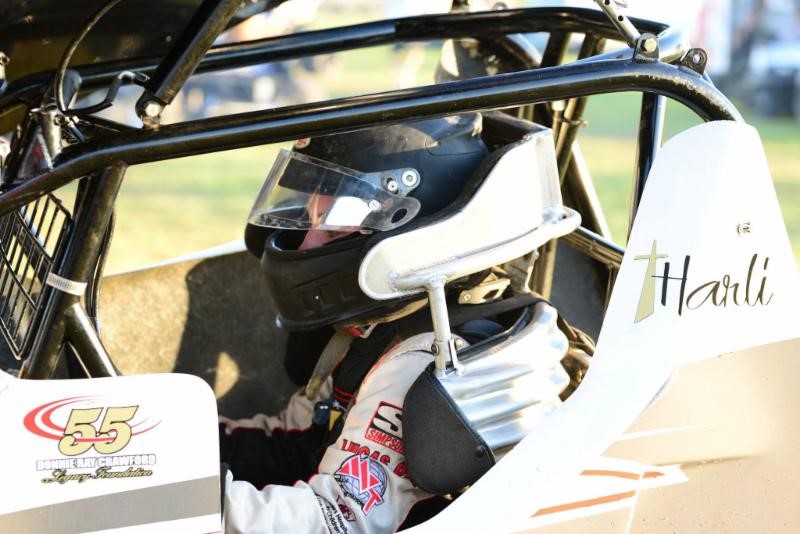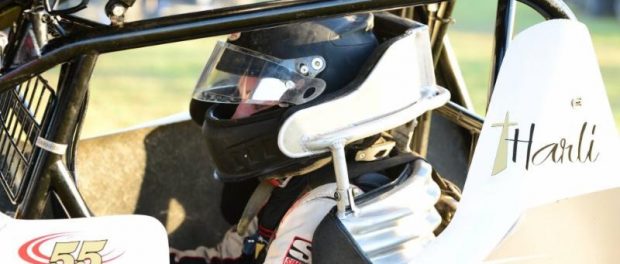 From Inside Line Promotions
LINDSAY, Okla. (Feb. 7, 2017) – Harli White recently finalized her winged sprint car schedule for the 2017 campaign.
White previously announced that she will tackle the Lucas Oil ASCS National Tour for the first time in her career. While that will encompass the bulk of her events, White has more than a dozen additional races on the initial schedule of more than 60 shows across the country. The full tentative schedule can be viewed at http://www.HarliWhiteRacing.net .
"I'm really, really excited to be able to commit to the Lucas Oil ASCS National Tour this year and go on the road full time," she said. "We are going to focus on the sprint car this year and I think we are as prepared as a team heading into a season as we've ever been."
White will kick off the season Feb. 23-25 at East Bay Raceway Park in Tampa, Fla., at the Ronald Laney Memorial. She will then head to Mississippi the first weekend in March for a USCS Series doubleheader prior to the Lucas Oil ASCS National Tour season-opening event at Devil's Bowl Speedway in Mesquite, Texas, March 17-18.
"Of course we want to win every race, but a big emphasis for the first handful of races is to make sure we get any bugs out of the system and build momentum before the Lucas Oil ASCS National Tour season begins," she said. "We have big goals for this season."
White will compete at many tracks in several states for the first time, including trips to Mississippi, Florida, Colorado, Washington, Montana and Tennessee. Therefore, she said her team's preparation will be pivotal to adapting quickly.
"I feel really good about where we are at right now and that we can tackle everything head on," she said. "I think me racing a 410ci sprint car in Australia during the offseason will also be a big help in us getting off to a strong start."
White recently returned from her first-ever trip to compete in Australia, where she raced at a variety of tracks throughout December and January. She added that her remaining apparel from the trip is being shipped to the United States and will arrive in March, when it will become available for sale to her U.S. fans.