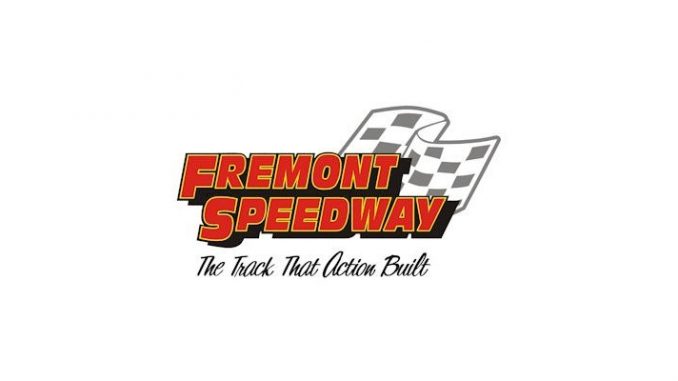 From Brian Liskai
FREMONT, Ohio (February 8, 20176) – Since 1951 Fremont Speedway has been the center of dirt racing in Ohio. The 2017 season will continue to provide the entertainment that has lead Fremont Speedway to be known around the world as "The Track That Action Built." The 67th season of racing will kick off on April 22nd.
"Fremont Speedway has such an electric, exciting atmosphere as well as a rich history and traditions that give fans and competitors a place to have fun every week. Fremont Speedway has paved the way for many drivers and crew members to move on to traveling series. Defending All Star champion Chad Kemenah and his brother, Brian, the All Star mechanic of the year nearly a dozen times, started their racing careers at Fremont Speedway. National Sprint Car Hall of Fame inductees Fred Linder and Rick Ferkel started their careers at Fremont Speedway," said Rich Farmer, Fremont Speedway Promoter.
The 2017 season will have something exciting for everyone with our weekly classes that feature 410 and 305 sprint cars as well as the very popular dirt trucks and the body banging action of the 602 late models.
"We pride ourselves on being the track for the working family who wants to race and have fun. Like our competitors, we race for a hobby…to have fun with family and friends. We go to work to make a living and racing is our way to relax. We want to thank all of our area business partners, race teams, and fans for their continued, dedicated support. It takes everyone to have success for 67 years," Farmer said.
The season begins April 22 with the All Pro Aluminum Cylinder Heads FAST 410 Sprint Series presented by Ohio Logistics – one of 10 appearances of the series – and the JLH General Contractor FAST 305 Sprints presented by Engine Pro – one of five appearances of the series. The Burmeister Trophy Dirt Trucks and McCullough Industries 602 Late Models will also be in action.
Some of the highlights of Fremont Speedway's 2017 season include:
– Saturday, April 29 – 305-360 Challenge with the K&L Ready Mix National Racing Alliance (NRA) Sprint Invaders. All students in Sandusky County schools will get into the night's racing free.
– Saturday, May 13 – Rick's Trucks & Equipment Buckeye Outlaw Sprint Series (BOSS), non-wing sprints. Free camping will be available for fans.
– Saturday, May 27 – North vs. South featuring the FAST series and Ohio Sprint Car Series presented by Ohio Heating, $5,000 to win.
– Saturday, June 3 – Fremont Speedway Hall of Fame induction ceremonies prior to the racing. Featured will be the 305 Race of Legends with former sprint drivers encompassing hundreds of wins and dozens of championships. It is also a FAST 410 Series point night.
– Saturday, June 24 – For the first time in several seasons the American Late Model Series (ALMS) will visit Fremont Speedway. It is Ladies Night and the first 3,000 ladies get in free!
– Saturday, July 1 – Open Wheel Shootout featuring the FAST 410 and 305 series and the NRA/Great Lakes Sprint Series (GLSS).
– Tuesday, Aug. 22 – The Fremont Federal Credit Union 305 sprints will entertain to open the Sandusky County Fair. Sprint car racing returned to the fair in 2016 – the first time since 1976. The ladies truck powder puff race will also be held.
– Saturday, Sept. 9 – Championship Night. The coveted track champions will be crowned. All former track champions have been invited back to meet the fans.
– Friday and Saturday, Sept. 15 and 16 – the 10th Annual Jim Ford Classic. Friday will feature another "North vs. South" event with the FAST 410 Sprint Series battling the OSCS. It will be the championship night for the FAST 410 Sprint Series as well with the late models also in action. Saturday will be the championship night for the FAST 305 Sprint Series. The weekend includes bands entertaining following the races both nights. The Fremont Speedway queen and little queen contest will take place on Saturday.
– Saturday, Sept. 30 – BOSS sprints running for $5,000 to win for the Mike Hensel Memorial.
– Saturday, Oct. 7 – Run What You Brung Night. There will be a campground party following the races.
"As you will see in the schedule, there are many, many events that involve the fans. On May 20th we honor those who serve our country with Armed Forces Night giving all military personnel both past and present admission into the races for only $5 (with proper military identification). We have Mascot Night on May 6th with many businesses and organizations bringing their mascots out and handing out goodies. We have a classic car cruise-in on June 10th along with Throw Back Night on July 29th where fans are encouraged to wear their oldest racing t-shirts," said Farmer.
Farmer noted the track will work with area organizations and charities throughout the summer.
"Fremont Speedway, working with area organizations, has helped raise over $100,000 in recent years. For example, on June 17th we have Fan With a Can Night hoping our great fans help feed area residents in need and we will give away a free grill," added Farmer.
For more information about Fremont Speedway go to www.fremontohspeedway.com and like Fremont Speedway on Facebook and follow in Twitter.
Fremont Speedway 2017 Schedule (races may be added, cancelled or changed)
Saturday, April 22 – Level Performance/Gressman Powersports Night – 410, 305, trucks, late models – Fan Favorite Night @*
Saturday, April 29 – Tanks Meats Night – 305/360 Challenge, trucks, late models – Students Race Into Summer Night
Saturday, May 6 – Baumann Auto Group Night – 410, 305, trucks, late models – Mascot Hero Night @
Saturday, May 13 – Fremont Federal Credit Union Night – BOSS Non-wing Sprints; 305s, trucks, late models – Free Camping
Saturday, May 20 – Root's Poultry Night – 410s, 305s, trucks, late models – Armed Forces Night, $5 ticket with military identification @
Saturday, May 27 – Jon Wright's CustomChrome Night – North vs. South FAST/OSCS, $5,000 to win; 305s, trucks, late models @
Saturday, June 3 – Vision Quest Night – 410 sprints; 305 legends race, trucks, late models, vintage cars – Fremont Speedway Hall of Fame Induction prior to the racing @
Saturday, June 10 – Kistler Engines Night – 410s, 305s, trucks, late models – Classic Cruise In Car Show @*
Saturday, June 17 – Amerigas Propane Mid-Season Championship – 410s, 305s, trucks, late models – Fan with a Can Night, grill give-away.
Saturday, June 24 – Smith Family Foods – ALMS, 305s, trucks – Ladies Night
Saturday, July 1 – Willies Sales and Service Night – 410s, 360s, 305s – Open Wheel Shoot-Out @*
Saturday, July 8 – Crown Battery Night – 410s, 305s, trucks, late models
Saturday, July 22 – Miller Rigging/Mac & Bob's Service Garage Night – 410s, 305s, trucks, late models – Family Fun Night
Saturday, July 29 – Kear's Speed Shop Night – 410s, 305s, trucks, late models – Throw Back Night @*
Saturday, Aug. 5 – Finishline Race Fuel Night – 410s, 305s, trucks, late models – Community Night @
Tuesday, Aug. 22 – Pub 400 Night – 305 Fair Race, powder puff
Saturday, Sept. 9 – Kistler Racing Products Night – Season Championship, 410s, 305s, trucks, late models – Salute Our Champions Night
Saturday, Sept. 9 and Sunday, Sept. 10 – Johnny Auxter Days. Antique farm equipment ands race cars will be on display during the races Saturday with a full day of vintage racing planned Sunday.
Friday, Sept. 15 – 10th Annual Jim Ford Classic – All Pro Aluminum Cylinder Heads Night – FAST/OSCS, 305s, late models – Band in campground following races @*
Saturday, Sept. 16 – 10th Annual Jim Ford Classic – JLH General Contractor Night – FAST/OSCS, 305s, trucks – Band in campground following races
Saturday, Sept. 30 – Fort Ball Pizza Palace Night – Mike Hensel Memorial – BOSS Non-Wing Sprints, 305s, trucks, late models
Saturday, Oct. 7 – Fremont Auto Parts Night – Run What You Brung – Campgrounds Party with live music after races
@ denotes FAST 410 event
* denotes FAST 305 event