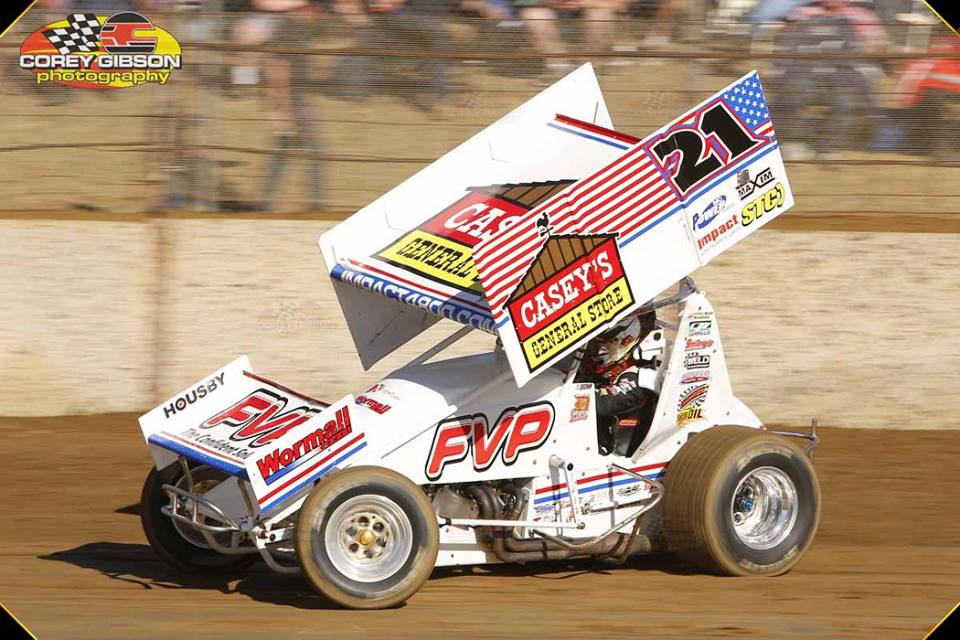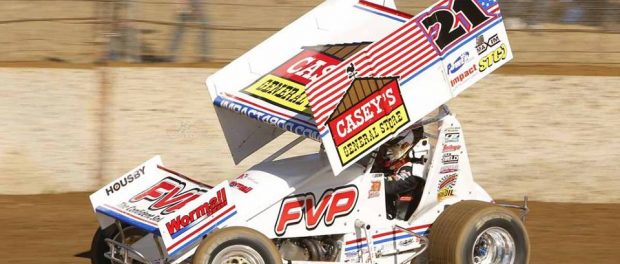 From Bill Wright
February 13, 2017 – Brian Brown and the Casey's General Stores/FVP #21 team are set to kick off their season here in the United States this Wednesday through Sunday in Volusia, Florida with the All Stars and World of Outlaws. The Grain Valley, Missouri driver recently returned from a successful racing trip "Down Under".
How is the team's preparedness heading into Volusia?
When Michael (Johnson) and I were in Australia, Chad (Morgan) did a phenomenal job to make sure we're prepared to go this week. Michael has been working really hard since we got back too, and it's probably the most prepared we've ever been going into a season. We'll be running Maxim chassis and Charlie Garrett engines, of course. I feel like going to Australia kept me sharp and we're destined to have a good season.
Florida isn't usually a part of your schedule.
I haven't been to Volusia for about ten years. It was the year that Jason Martin's back was broken. I think we had a top five for them down there with the Outlaws.
Why did you decide on the early start this year?
When we looked at the big picture, Australia kept us sharp. It made sense to keep it going. I think the track really fits our program. We're kicking it off Wednesday and hopefully, we have a good run.
You usually prefer the big tracks like Volusia.
Volusia is a horsepower track. The air is usually really good down there this time of year. Our engines are second to none with Charlie Garrett. It will be a good opportunity for us to go down there and air our engines out and see where we stack up.
You had several good runs with the Outlaws to end last year.
We ended 2016 on a really strong note with the Outlaws. We're hoping to keep that going in Florida. We aren't trying to reinvent the wheel this offseason. We just want to treat this like the next race after Charlotte (in November).
You've also had some exciting news on the partner front.
We're really excited to be able to resign with FVP for a multi-year contract. We signed a deal with 5-hour ENERGY too. Along with Casey's General Stores, we have the vast majority of our partners who have been with us for multiple years. We just need to go out, do our job, and produce.
Team with the Children's Miracle Network through Brian and Casey's General Stores in February!
Brian's car will carry the Children's Miracle Network decal. Stop in at any Casey's General Stores in the month of February to donate to the Children's Miracle Network.
Brian also has a partnership through Casey's with "Hope for the Warriors". That decal will be on the car all year long.
Follow Brian on the Web, Twitter and Facebook!
Follow Brian at his website located at www.BrianBrownRacing.com