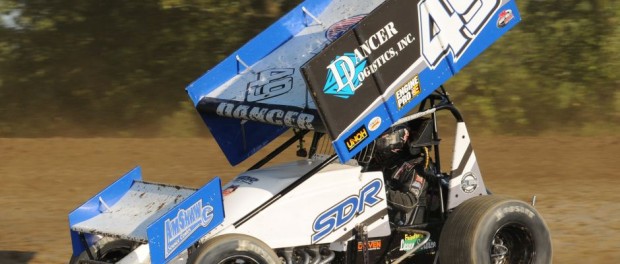 From Inside Line Promotions
DELPHOS, Ohio (Feb. 20, 2017) – Shawn Dancer is aiming to accomplish a new feat during his season-opening event this weekend.
Dancer wants to make the big show on Saturday during the finale of the 16 th annual Ronald Laney Memorial King of the 360s, which runs Thursday through Saturday at East Bay Raceway Park in Tampa, Fla.
"We haven't made a Saturday A Main since we've been down here the last five years," he said. "Trouble seems to find us down here so this year I'm hoping to get past that trouble."
The team ran into engine trouble during last year's event, but still nearly made the Saturday A Main.
"We went through two engines, which really took us down, but we only missed the A Main by two spots," he said. "We've been close. Hopefully this is the year we get over the hurdle."
Dancer missed transferring into the finale by only five positions in 2014.
"It's a great event and great to run with some of the top drivers like Jason Sides and some of the other outlaw-caliber drivers," he said. "The goal is to make the A Main on Saturday. That is what we are focused on. We feel pretty good going into this year. In past years we changed a lot and this year we didn't change much. At the end of last year we ran pretty good so we're hoping to keep the momentum going."