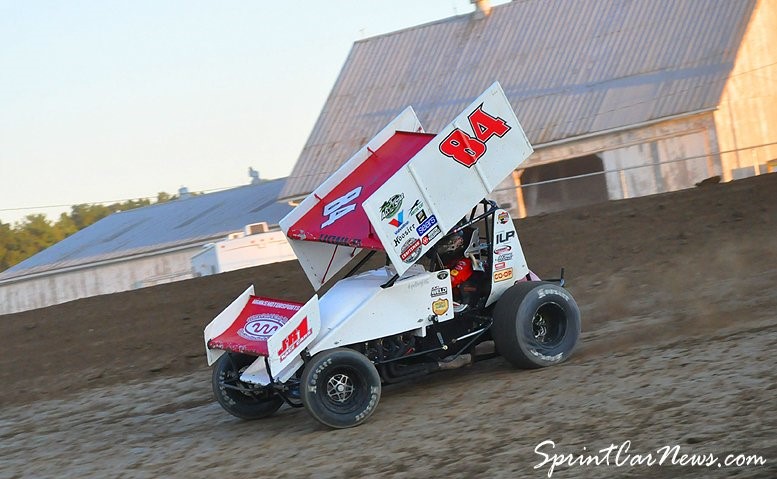 From Inside Line Promotions
BURLISON, Tenn. (February 20, 2017) – Brandon Hanks doesn't know how many times he will be able to compete this season, but this weekend is one of those events.
Hanks and his family owned team are venturing to East Bay Raceway Park in Tampa, Fla., for the 16th annual Ronald Laney Memorial King of the 360s this Thursday through Saturday.
"What excites me is that warm Florida weather," he joked. "Last year I didn't get a chance to race. We blew up in practice. I haven't had the best of luck there, but our program has grown immensely since then."
Hanks is heading into this season as a championship-winning driver after he garnered the ASCS Red River Region title for the first time in his career last season. He also captured a career-best four feature wins, including his first with the Lucas Oil ASCS National Tour, as well as a dozen top fives and 21 top 10s during the breakout year.
"Hopefully the leaps we've made as a team and I have as a driver will pay off this weekend at East Bay," he said. "So far that track hasn't been kind to me, but I really think this go around we'll be a lot better. We have better equipment and I'm coming off the wins and championship."
The goal each night is to make the main event and finish with a top 10.
"I'd like to get top 10s every night if I can," he said. "In racing you don't know how things are going to go, but my goal is top 10s. Our family team probably isn't going to run as often this season so I want to capitalize every time we do race and hopefully that can lead to a ride or some partners to help offset the team's costs."