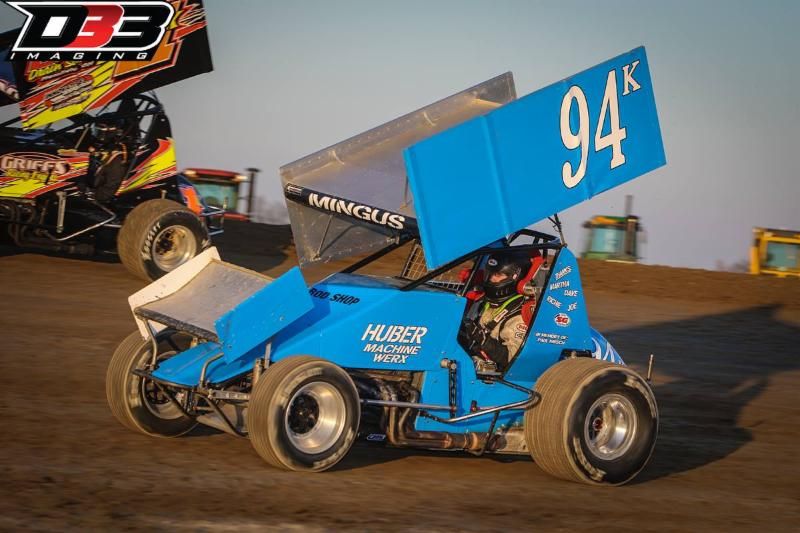 From Inside Line Promotions
HURON, Ohio (February 23, 2017) – Since announcing he is devoting all of his efforts to dirt track sprint car racing in 2017, Kevin Mingus has been hard at work securing the help he will need to battle the nation's toughest 305ci sprint car drivers in his home state of Ohio.
The latest business to jump on board is Mid-America Chemical Corporation, which will fuel Mingus's efforts to compete this season. The Brooklyn Heights, Ohio, based company has signed on to supply the methanol fuel for the Kurt Huber Racing/Kevin Mingus Motorsports entry.
"They had a deal with Kurt back when he raced sprints on asphalt," Mingus said. "Kurt reached out to them and told them what our plans were and they jumped on board. I'm extremely grateful for their support."
Mid-America Chemical provides chemicals for just about every industry.
"We are excited for this opportunity," said Frank Martinek Jr. of Mid-America Chemical. "It gives us a chance to show the race teams we have a good quality fuel. Joining back up with Kurt and Kevin will help us grow our business.
"Besides methanol we provide industrial solvents and cleaners. We manufacture products to your custom specifications created by our in-house technical staff."
Martinek said he is excited about this motor sports partnership.
"I've seen videos and it looks very exciting and I hope to get out to the tracks some this summer," he added. "Being a part in helping Kevin and the team and showcasing our products is a win for everyone."
The Kurt Huber Racing/Kevin Mingus Motorsports team plans to compete at Attica Raceway Park in Attica, Ohio, on Fridays and at Fremont Speedway in Fremont, Ohio, on Saturdays with the JLH General Contractor FAST 305 Sprint Series in 2017.