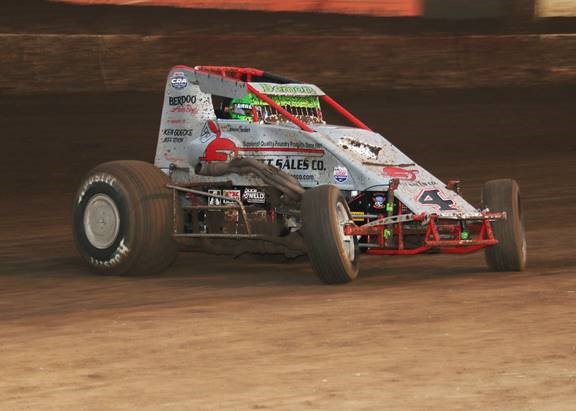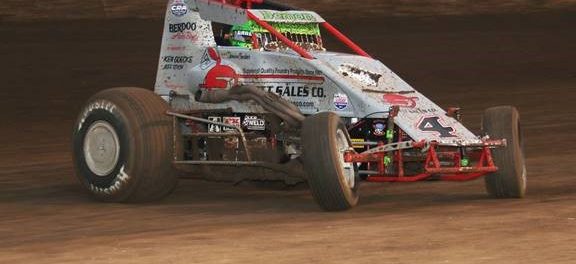 From Scott Daloisio
PERRIS, Ca. (February 26, 2017) — Perris Auto Speedway, the "Southern California Home of Major League Sprint Car Racing," will kick off it's 22nd consecutive season of racing this Saturday night, March 4th, with the annual "Sokola Shootout" for the Amsoil USAC/CRA Sprint Cars. The PAS Young Gun and Senior Sprint Cars will also be in action. Spectator gates will open at 5:00 PM with racing at 7:00.
Saturday's season opener, which honors the memory of former CRA winning car owner and official Gary Sokola and his son Mark, will be the first of 12 nights of sprint car racing on the famous Riverside County half-mile clay oval in 2017. Promoter Don Kazarian expects it to be another great season of racing.
"2016 was one of the most competitive sprint car seasons in the history of Perris Auto Speedway," Kazarian said. "In the first seven races of the year, we had seven different winners. When the season ended, we had nine different winners and only two drivers (Damion Gardner with three wins and Austin Williams with two) had won more than one main event. With all the young chargers coming up in the series, we expect that 2017 will be just as or even more competitive than last year."
When the final checkered flag of 2016 closed the season, Damion Gardner of Concord and Temecula's Mike Spencer, both 5-time series champions, were the only drivers over 27-years-old in the top 10 in the USAC/CRA championship standings. To stretch that youth movement farther, five of the top 10 were 25 or younger.
Including the local group of young drivers, Saturday's field will be boasted by the appearance of USAC National Sprint Car Series star Chad Boespflug. A native of Hanford, California, Boespflug, who turns 29 on Wednesday and who now makes his home in Indiana, will be wheeling Dwight Cheney's #42 at the opener.
"It bodes well for the series, the track and the future to have so many young drivers doing so good," the longtime promoter said. "It also helps get more young people into the stands as they have more drivers to relate to. Over the past three or four years, we have seen an influx of younger fans coming out to watch the sprint car races. We think that trend will continue as we graduate more drivers from our Young Gun Sprint Car Series. The future is very bright."
Kazarian introduced the "Young Gun Series" in 2013. It is for drivers aged 14-25 with no prior sprint car experience. Yorba Linda's Logan Williams, the youngest son of National Sprint Car Hall of Famer Rip Williams, won the inaugural Young Guns championship and last season finished 8th in USAC/CRA points. Courtney Crone, a 15-year-old from Corona, won the 2016 Young Gun Championship. This year Crone will race in USAC Western Midget Series and do some pavement road racing in her quest to eventually reach the Indianapolis 500.
The PAS "Senior Sprint Car Series," for drivers 40 and older, will be back for its seventh season in 2017. Chino's Eddie Tafoya became the fifth different champion in the first six years of the class in 2016 and will be back to defend his crown beginning on Saturday.
This Saturday's opener will be the "First Power of Purple" night as The PAS annually raises $10,000.00 for the American Cancer Society's "Relay for Life." At intermission, drivers will enter he stands to meet the fans and collect money to help fight the dreaded disease.
The second time the USAC/CRA, Young Gun and Senior Sprints roll into The PAS in 2017 will on April 1st and they will be joined by the World of Outlaws Craftsman Sprint Cars for the annual "So Cal Sprint Car Showdown." It will be the Outlaws only appearance in the greater Los Angeles and San Diego areas in 2017.
Adult tickets for Saturday's race are $25.00. Seniors 65 and over get in for $20.00. Active military members with current id, teens 13-18 with their school id and kids 6-12 get in for just $5.00. Children 5 and under are free. Parking on the fairgrounds is $8.00.
Advance tickets for Saturday's race are available calling 1-800-595-4849 or online at http://pas.tix.com/Schedule.aspx?OrgNum=7. For those who do not wish to order advance tickets, there will be plenty of tickets available for everyone at the ticket window on Saturday.
Money saving season tickets are available through this Wednesday, March 1st. To order yours or for information, call 951-940-0134 or E-mail: mailto:openwhchic.kim@aol.com