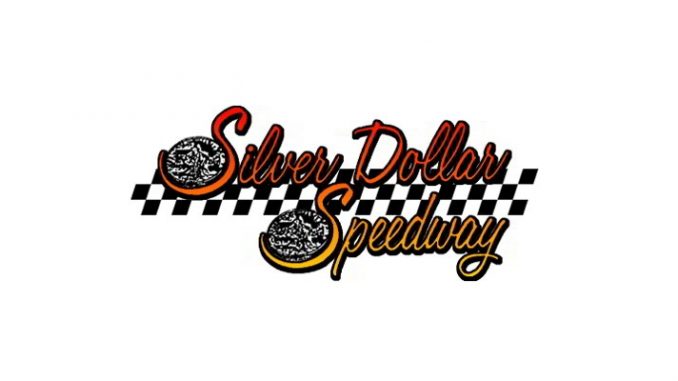 From Troy Hennig
CHICO, Ca. (February 28, 2017) — The 2017 racing season at Silver Dollar Speedway kicks off in grand fashion this Friday and Saturday night with the 30th rendition of the Mini Gold Cup Race of Champions. The roar of the powerful 410-winged sprint car will be music to the local grass roots dirt track racing fans. Joining the 410-winged sprints each night are the Sport Mods and Dwarf Cars.
The pit gate will open at 2 PM each afternoon while the front grandstands will open at 5 PM each night. Racing is scheduled to begin at 6:30 PM. Friday night March 3rd the adult general admission ticket will cost $17.00. On this night seniors and juniors are $14.00 with children just $5.00. On Saturday night March 4th, adult general admission is $22.00, seniors and juniors are $18.00 and children $5.00. Kids five and under are FREE each night.
To avoid standing in long lines the Speedway now has an on-line purchase tickets option located at www.silverdollarspeedway.com .
Things get started Friday night with the 410-winged sprint cars competing in a full show that will pay the winner of the main event $2,500.00. The Sport Mods are scheduled to kick things off with a big field of cars. All drivers will be earning points towards the Friday night championship season. The Dwarf Cars traditionally bring a large traveling group of racers for each night of competition.
Saturday night The King of the West Sprint Car Series – Presented by the Northern Auto Racing Club will take center stage. Promoter Dennis Gage is offering a staggering $5,000 to win, 40-lap main event. Among the drivers expected to compete include defending King of the West champion Kyle Hirst of Paradise, CA; Campbell's Bud Kaeding; Justyn Cox of Clarksburg; Hanford's DJ Netto; Sean Watts of Atwater; Penngrove's Chase Johnson; Grass Valley's Jason Statler, Watsonville's Justin Sanders and Sacramento's Willie Croft.
Locally, six-time track champion Sean Becker of Roseville eyes his first Mini Gold title for Menne Motorsports. Auburn's Andy Forsberg looks to park the No. 92 back in victory lane. Chico's Mason Moore, Michael Ing and Brad Bumgarner are also slated to try and park their car in winner's circle.
The West Coast Sport Mod Tour will begin their maiden voyage on Saturday night as part of the Mini Gold Cup. Big money is on the line as the winner of the main event will earn $500. The group has done a great job in adding extra incentives for these eight races scheduled in 2017 by this newly formed traveling series. Drivers from up and down California and other States are committed to show up. Over 30 cars are expected to compete during their first point race this Saturday night. For more information please visit West Coast Sport Mod Tour on Facebook.
For more information please visit the website at www.silverdollarspeedway.com