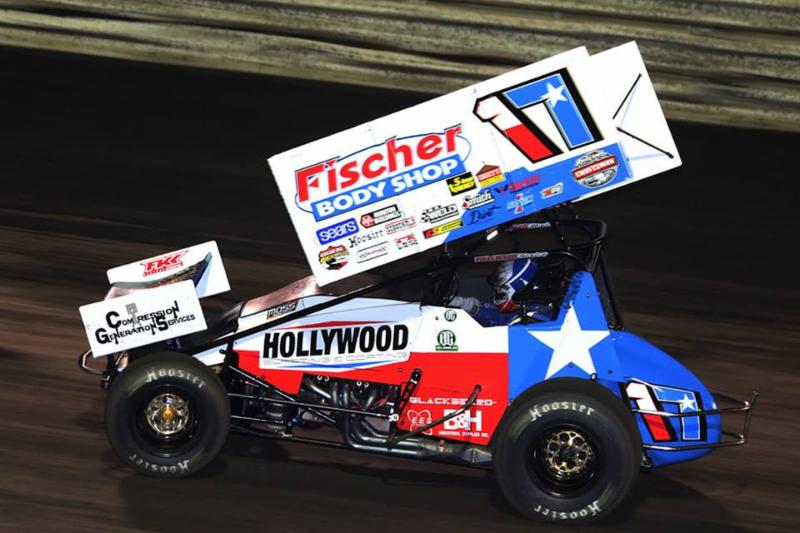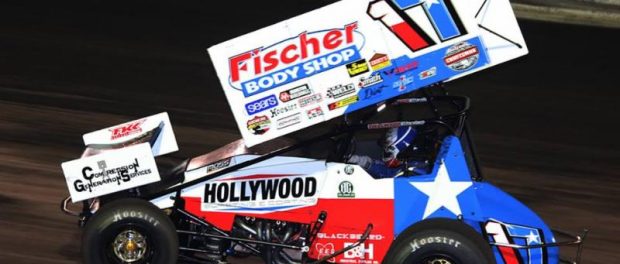 From Inside Line Promotions
TULSA, Okla. (February 28, 2017) – Josh Baughman's winged sprint car season begins this weekend in Texas.
Baughman kicks off his 2017 campaign at a World of Outlaws Craftsman Sprint Car Series doubleheader on Friday at LoneStar Speedway in Kilgore for the East Texas Lone Star Shootout and on Saturday at Gator Motorplex in Willis.
"The guys have worked hard during the offseason to get our team prepared for what will be our busiest season ever," he said. "We are very excited to do more 410ci sprint car racing this year. We switched our 410 program to Kistler Racing Engines and are thrilled to welcome them to our team as well as thank Fisher Body Shop and everyone else who is returning as partners."
Baughman has approximately two dozen World of Outlaws starts since 2012 under his belt with a career-best result of 13th, which he set last season.
"We've picked up a few top 15s with the Outlaws during select shows, but I'm still looking for that first top 10," he said. "That's one of our goals for this weekend. We want to be consistent and contend for a top 10 each night."
This weekend will mark the first time he will compete at Gator Motorplex and he has only been to LoneStar Speedway once. However, Baughman was victorious last summer in a 410 event during his first-career race at Lernerville Speedway in Sarver, Pa., which adds to his confidence.
"When we earned our first 410 win last year it was during our first time racing at Lernerville so that gave our team a lot of confidence because not only could we win, but we could adapt quickly and be contenders during our first time at a track," he said.