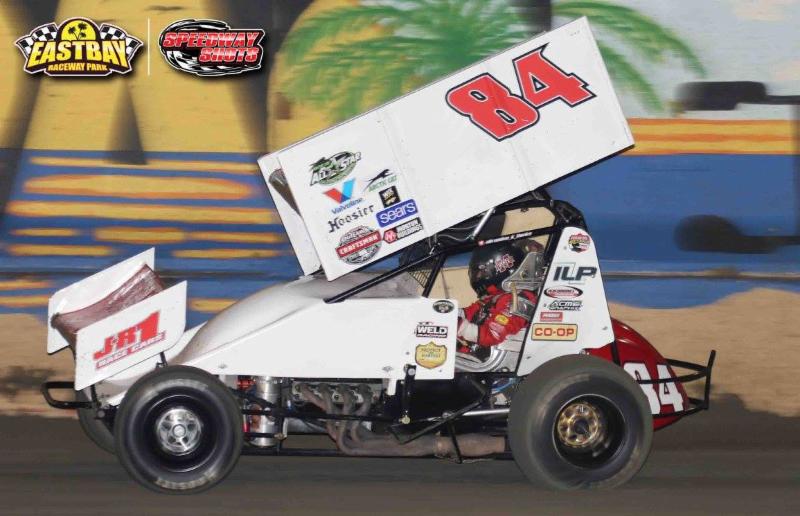 From Inside Line Promotions
TAMPA, Fla. (February 28, 2017) – Brandon Hanks battled a tight race car throughout the 16th annual Ronald Laney Memorial King of the 360s last weekend at East Bay Raceway Park.
"We were pretty tight all weekend and it didn't work in our favor," he said. "It was frustrating because we don't know how often we'll get to race this year so we want to maximize those opportunities, but on the positive side we learned a few things that we can apply to the car."
The event began last Thursday when Hanks started last – ninth – in a heat race. He finished in that position, which relegated him to the 14 th starting position in a B Main that only transferred the top two to the main event.
"We got behind the eight ball starting at the back of the heat race when the track was pretty heavy," he said. "We threw some things at the setup for the B Main and the car really came alive."
Hanks picked up nine positions as he charged to a fifth-place result in the consolation race.
He returned to the oval on Friday and started on the pole of a heat race.
"We drew much better, but starting on the bottom lane wasn't preferred," he said. "The outside lane had much more traction and we fell to second on the start."
Hanks finished in the runner-up position, which lined him up on the outside of the front row for a B Main.
"We didn't get a good start again and lost a couple of positions," he said. "The track started taking rubber in the B Mains so the start was everything."
Hanks placed fourth to miss a transfer by only two positions.
The event wrapped up on Saturday when Hanks maneuvered from fourth to third place in a heat race. That started him on the inside of the second row in a B Main.
"For the third night we were just a bit off with the setup and when you're racing that level of competition you have to be on point," he said. "We ended up finishing sixth and missed a transfer to the main event by three spots. It was disappointing to end that way, but we'll take what we can from the weekend and apply it down the road."