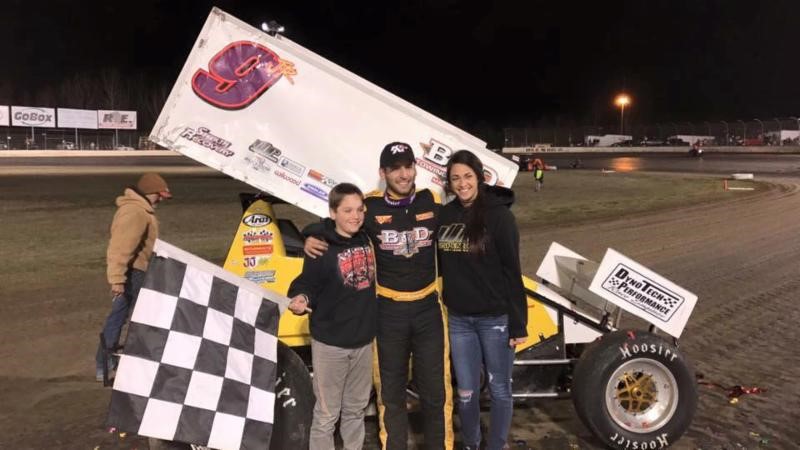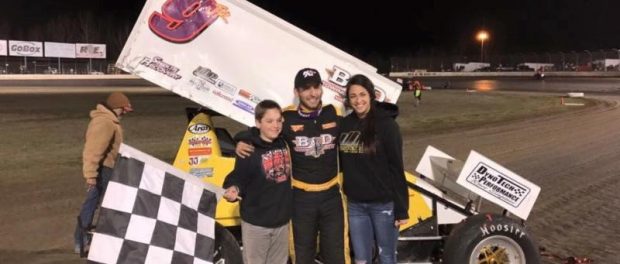 From Inside Line Promotions
COLUMBUS, Miss. (March 7, 2017) – Derek Hagar registered his first feature win of the season last Saturday at Magnolia Motor Speedway to cap a USCS Series doubleheader.
"It's a pretty big deal to get that first win accomplished," he said. "We had a little bit of a rough start to the weekend on Friday night. To pick up a win helped offset the Friday incident. It gives us good momentum going into this weekend and toward the end of this month when we go to Kansas for a big $15,000-to-win event that we swept last year."
Hagar kicked off last weekend on Friday at Hattiesburg Speedway in Hattiesburg, Miss., where he advanced from sixth to fourth place in the dash before maneuvering from fifth to second place in a heat race. That made him the driver with the most points earned. However, the feature inversion was a six and started Hagar on the outside of the third row.
"On the start I got by Tony (Stewart) and started working my way through there," he said. "I got to third fairly quickly and then closed in on second place. I finally got a good run coming off turn four and got turned down on. It took out the front end and flipped us over to end our night early. I felt like we had a car capable of winning."
Hagar was unable to resume action following the early incident, which relegated him to a 19th-place result.
However, he rebounded in a big way the following night at Magnolia Motor Speedway. Hagar won his heat race after starting on the outside of the front row.
"That put us fourth in points and they drew the No. 4 for the inversion to put us on the pole for the main event," he said. "Things were turning around for us and going in our favor, but we had a stacked field. Tim Crawley, Tony Stewart, Terry Gray and all those guys were right behind us. I knew I had to get going. Tony, Tim and myself were the only ones beating down the fences in the heat races. I knew that everyone was running the middle to bottom so I told the crew we needed to set up for something different in the feature."
Hagar powered to the early lead before Crawley took over the top spot momentarily.
"Tim got by me and led a lap early railing the top," Hagar said. "I got underneath a lapped car and found some rubber and shot off turn four the next time by. After that I started picking lapped cars off on the bottom one at a time. We had an amazing car."
Hagar led the remainder of the race to capture his 44th career triumph with the series.
He is scheduled to return to action this Saturday at I-30 Speedway in Little Rock, Ark.