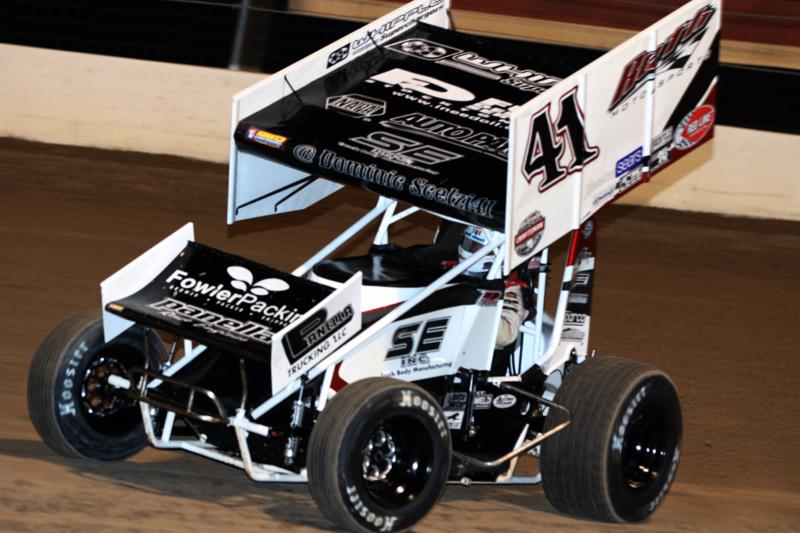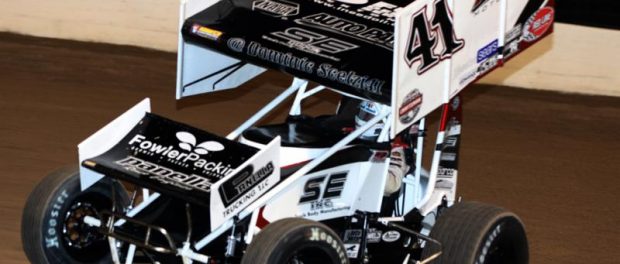 From Inside Line Promotions
LAS VEGAS (March 13, 2017) – Dominic Scelzi graded his season opener as a B-minus.
"Although we didn't end up with the results we wanted I was happy with the speed we showed," he said. "We didn't get the breaks we needed, but I feel confident about our team and the direction we are heading."
Scelzi and his Roth Motorsports supported, family owned team kicked off the season last Thursday at The Dirt Track at Las Vegas during the opening night of the FVP Outlaw Showdown.
"I felt really good in hot laps and qualifying on Thursday," he said. "We didn't qualify as well as we wanted, but the track changed quite a bit."
Scelzi timed in 12th quickest overall, which lined him up on the outside of the third row for a heat race.
"I went into turn one on the opening lap side by side for the final transfer and hit a hole and the car got upset," he said. "I fell back to seventh and wasn't able to maneuver back into a transfer."
Scelzi finished in the seventh position, which relegated him to the Last Chance Showdown. He then rallied from fourth to second place in the Last Chance Showdown to garner a transfer into the back of the main event.
"We made some small changes and it worked in the feature," he said. "We went from 22nd to 14th in 12 laps before we cut a brake line. I truly believe we were a top-10 car. We got rolling pretty good around the bottom. I was making up a lot of time. It seemed like a lot of guys were running through the holes or up high on the track. We were trucking forward on the bottom when we lost our brakes and I had to pull in early."
Scelzi was credited with a 23rd-place result. Here is a link to watch the main event: https://youtu.be/xwYOTpKspKE.
He returned to the half-mile oval on Friday for the event finale.
"We didn't time in as well as the night before," he said. "We went out in a tough spot. I went out late in my group. I think I went out 19th out of 21 cars. That was a big difference because if we went out three cars later and were in group two my time would have been in the top 10. Then we tried something in our heat race with the setup and it didn't work."
Scelzi qualified 14th quickest before he placed eighth in a heat race. That lined him up on the inside of the fifth row in the Last Chance Showdown.
"In the Last Chance Showdown we worked our way up to sixth and got to racing really hard with James McFadden," he said. "He got around us and it slowed our momentum to where we weren't going to make a transfer so I pulled off as the white flag came out so that we didn't risk tearing the car up."
Next up, Scelzi will defend his home turf this Friday and Saturday at Thunderbowl Raceway in Tulare, Calif., during another World of Outlaws doubleheader.
"I think the biggest thing is qualifying," he said. "If we can time in good it makes everything so much easier. Our goal again is to run in the top 10 both nights and be competitive. I definitely think we can do it, but I truly think the key is qualifying."