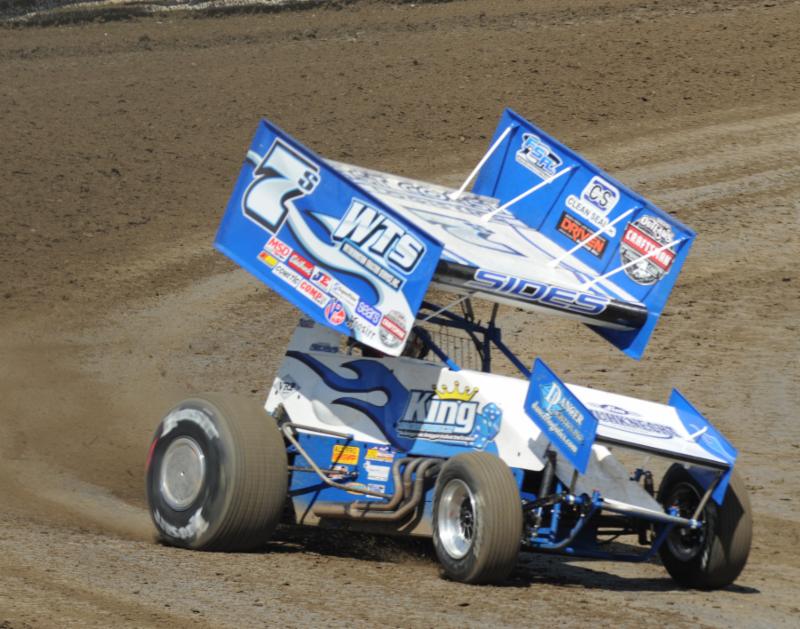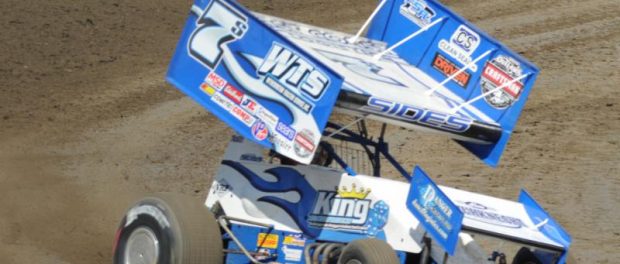 From Inside Line Promotions
LAS VEGAS (March 13, 2017) – Jason Sides was in contention to extend his top-10 streak at The Dirt Track at Las Vegas to nine consecutive seasons before bad luck derailed him both nights last weekend during the FVP Outlaw Showdown with the World of Outlaws Craftsman Sprint Car Series.
The action began on Thursday with Sides qualifying eighth quickest in his group. He then finished where he started – fourth – in a heat race to lock into the 15th starting position for the main event.
"I lost a few positions and then I started moving forward," he said. "The track was really rough. I started going high into turn one and cutting down across the holes. It was pretty good. About the fourth time I did it I must have turned down early. It bounced real hard and when it came down the left rear tire caught and over it went."
Sides was battling for a top-10 result late in the race when the mishap resulted in a DNF following the flip.
The team fixed the car for Friday's finale at the half-mile oval, where Sides timed in fourth quickest in his group. Unfortunately, that lined him up on the outside of the front row of a heat race and the outside lane was not the place to start.
"They did a good job getting the track smoother from Thursday, but that meant there wasn't much moisture in the track," he said. "The outside was really slick. We didn't get a very good start."
Sides ended third to miss locking into the dash by only one position. That lined him up on the outside of the sixth row for the feature.
"We started out all right, but the longer the race went the worse it was," he said. "It seemed like everywhere I went was the wrong lane."
After closing in on the top 10 early, Sides faded to a 17th -place result.
He will return to action this Friday and Saturday at Thunderbowl Raceway in Tulare, Calif., with the World of Outlaws.