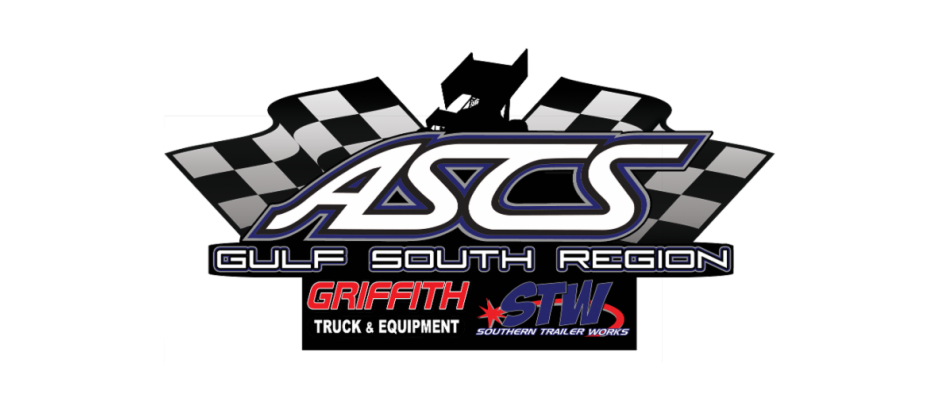 By Bryan Hulbert
HIGHLANDS, Texas (March 25, 2017) For the 12th time in his career, Tommy Bryant raced his way into Victory Lane with the Griffith Truck and Equipment ASCS Gulf South Region with his first ASCS score at the Battleground Speedway in Highlands, Texas this past Saturday night behind the wheel of the SawBlade.com No. 28.
| | |
| --- | --- |
| | |
Taking the green from inside the second row, Bryant was ultimately chased to the finish by Travis Rilat who charged forward from the ninth position in the ShopTheBoss.com No. 29.
Ray Allen Kulhanek garnered the final podium step in the Big Bass Tours No. 21t with Scottie McDonald from seventh to fourth. Zane Lawrence completed the top-five.
John Pate was sixth with Caleb Martin from 13th to seventh. Dustin Gates, Chris Sweeney, and Randy Allen made up the top-ten.
The Griffith Truck and Equipment ASCS Gulf South Region returns to competition with a showdown against the Lucas Oil ASCS Southern Outlaw Sprints at Jackson Motor Speedway in Byram, Miss. on Friday, April 7 and Saturday, April 8.
Race Results:
ASCS Gulf South Region
Battleground Speedway – Highlands, Texas
Saturday, March 25, 2017
Car Count: 18
Heat 1 (8 Laps): 1. 57-Jacob Lucas[1]; 2. 76-Zane Lawrence[2]; 3. 36-John Pate[6]; 4. 93-Chris Sweeney[3]; 5. 2H-Tommy Hall[5]; (DNS) 17G-Chad Wilson
Heat 2 (8 Laps): 1. 28-Tommy Bryant[1]; 2. 88-Scottie McDonald[4]; 3. 21T-Ray Allen Kulhanek[5]; 4. 51-Caleb Martin[2]; 5. 6-Dustin Gates[6]; 6. 48-Cody Stacy[3]
Heat 3 (8 Laps): 1. 84-Scott Bogucki[4]; 2. 29-Travis Rilat[2]; 3. 1-Randy Allen[5]; 4. 17B-Casey Burkham[6]; 5. (DNF) 12-Scott Smith[3]; 6. (DNF) 5-Channin Tankersley[1]
A Feature (25 Laps): 1. 28-Tommy Bryant[3]; 2. 29-Travis Rilat[9]; 3. 21T-Ray Allen Kulhanek[2]; 4. 88-Scottie McDonald[7]; 5. 76-Zane Lawrence[5]; 6. 36-John Pate[6]; 7. 51-Caleb Martin[13]; 8. 6-Dustin Gates[12]; 9. 93-Chris Sweeney[11]; 10. 1-Randy Allen[1]; 11. 2H-Tommy Hall[14]; 12. 17B-Casey Burkham[10]; 13. (DNF) 84-Scott Bogucki[8]; 14. (DNF) 57-Jacob Lucas[4]; 15. (DNF) 17G-Chad Wilson[18]; 16. (DNF) 48-Cody Stacy[16]; 17. (DNF) 5-Channin Tankersley[17]; 18. (DNF) 12-Scott Smith[15]