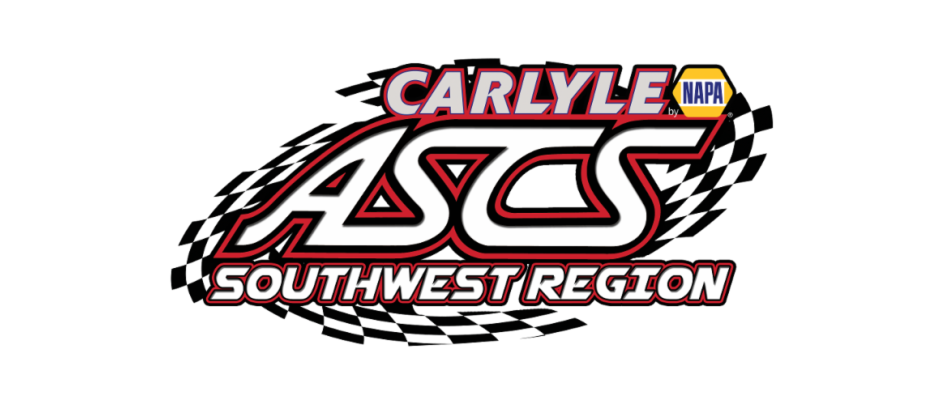 By Bryan Hulbert
CASA GRANDE, Ariz. (March 25, 2016) Leading start to finish with the Carlyle Tools ASCS Southwest Region at the Central Arizona Speedway in Casa Grande, Ariz. on Saturday night, Colton Hardy laid down a dominating performance for his first victory of the 2017 season, and third overall with the ASCS Southwest Region.
| | |
| --- | --- |
| | |
Despite three attempts to get rolling due to crashes, of which everyone walked away from, the race finally began nose to tail with Hardy pacing the field to green.
Taking off with the point, Colton would find traffic just past the feature's half-way point. With Rick Ziehl running second, the difference between the pair was never under two seconds before clearing the slower machines. With clean air to his advantage, Colton would go on to win by 6.729 seconds for his first ASCS sanctioned win at the Central Arizona Speedway.
Ziehl's runner-up performance is the Las Cruces, N.M. native's fist podium appearance of the season with third going to Stevie Sussex who advanced from the sixth starting spot. Billy Chester III came across fourth with Josh Shipley picking off four positons to round out the top-five.
Lance Norick sixth was followed by Jeremy McCune from 12th with Darrell Sickles in tow. Steve Cushman from 15th moved up to finish ninth with Steve Stone crossed tenth. Heat Races paid $25 to win thanks to Ron Gilson Photography. The bonus money went to Lance Norick, J.T. Imperial, and Stevie Sussex.
Up next for the Carlyle Tools ASCS Southwest Region will be a trip to the Southern New Mexico Speedway for the ASCS Southwest Sprint Car Shootout presented by Consolidated Solar Technologies on Friday, March 31 and Saturday, April 1. Each night will pay $2,500 to win. With identical payouts, there will be no A-Main lock-ins from Friday to Saturday. Both nights will also be broadcast live on Racinboys.com.
Race Results:
ASCS Southwest Region
Central Arizona Speedway – Casa Grande, Ariz.
Saturday, March 25, 2017
Car Count: 17
Heat 1 (8 Laps): 1. 90-Lance Norick[2]; 2. 5C-Billy Chester III[4]; 3. 01-Josh Shipley[5]; 4. 0J-Jeremy McCune[3]; 5. 77C-C.J. Hulsey[6]; 6. 8X-Mindy McCord[1]
Heat 2 (8 Laps): 1. 75X-J.T. Imperial[1]; 2. 74-Colton Hardy[2]; 3. 2-Shad Petersen[3]; 4. 29-Darrell Sickles[4]; 5. 77-Damon McCune[6]; 6. 83-Mike Woodruff[5]
Heat 3 (8 Laps): 1. 82-Stevie Sussex III[1]; 2. 20Z-Rick Ziehl[2]; 3. 18-Lorne Wofford[5]; 4. 57-Steve Stone[3]; 5. 33-Steve Cushman[4]
A Feature (25 Laps): (25 Laps): 1. 74-Colton Hardy[1]; 2. 20Z-Rick Ziehl[4]; 3. 82-Stevie Sussex III[6]; 4. 5C-Billy Chester III[2]; 5. 01-Josh Shipley[8]; 6. 90-Lance Norick[3]; 7. 0J-Jeremy McCune[12]; 8. 29-Darrell Sickles[10]; 9. 33-Steve Cushman[15]; 10. 57-Steve Stone[11]; 11. 83-Mike Woodruff[16]; 12. 77-Damon McCune[14]; 13. 2-Shad Petersen[9]; 14. (DNF) 77C-C.J. Hulsey[13]; 15. (DNF) 8X-Mindy McCord[17]; 16. (DNF) 75X-J.T. Imperial[7]; 17. (DNF) 18-Lorne Wofford[5]