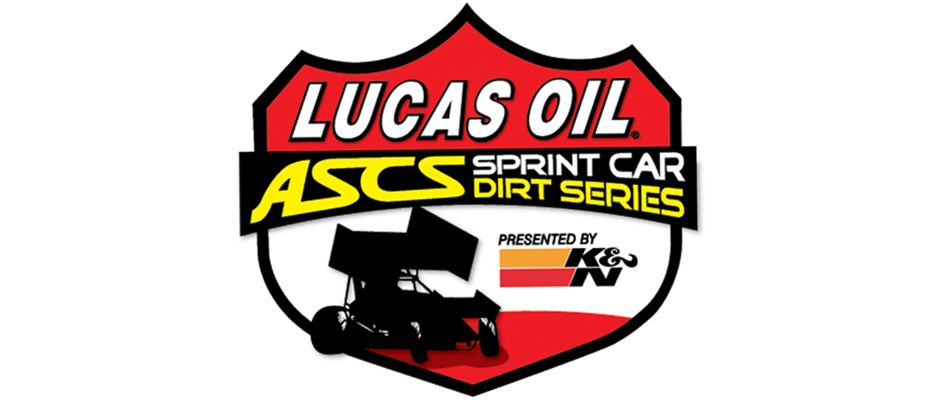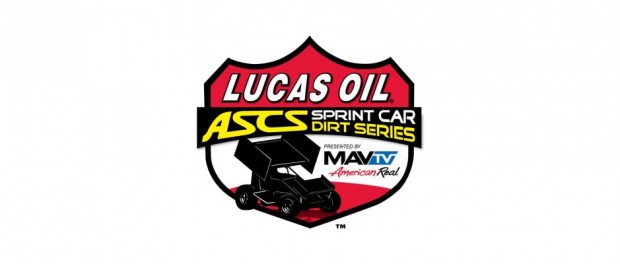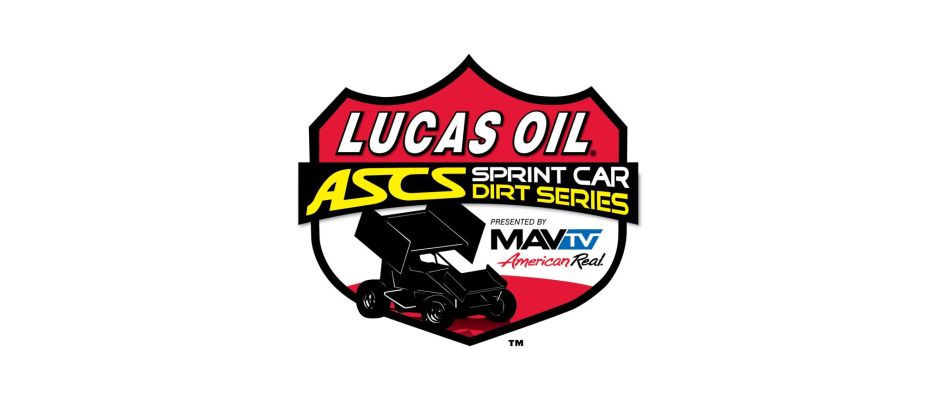 From Bryan Hulbert
TULSA, Okla. (April 3, 2017) – NASCAR weekend at the Texas Motor Speedway will be a little louder, and whole lot dirtier as the Lucas Oil American Sprint Car Series presented by the MAVTV Motorsports Network along with the American Bank of Oklahoma ASCS Red River Region presented by Smiley's Racing Products do battle this Friday, April 7 and Saturday, April 8 at Tony Stewart's Texas Sprint Car Nationals Presented by Machinery Auctioneers.
By the numbers, the driver with the most success at the Texas Motor Speedway Dirt Track in Lucas Oil ASCS competition is Seth Bergman.
A native of Snohomish, Wash. Seth has found Victory Lane at the Texas Motor Speedway Dirt Track twice, winning back-to-back in 2014 and 2015. While Seth is tied for wins with Jason Johnson (2012 and 2013) and Sam Hafertepe, Jr. (2014 prelim and 2016) it is Seth's lion's share of laps led, 53 to be exact, that gives the Corridor Electric No. 23 the push to the top of the stats.
"TMS [Texas Motor Speedway] is just one those tracks that fits my driving style and my program. I've always liked going there, and really enjoy the bigger events like TMS," said Seth of the Texas Motor Speedway.
With Tony's Stewart's name attached to this year's event, production with MAVTV, live video broadcast on LucasOIlRacingTV.com, and being on NASCAR weekend, the drive to win again at the Texas Motor Speedway Dirt Track is even higher for Bergman.
"It would mean a lot for my team, and all the people who support me like O.E.M. and Corridor Electric, to win this race again. It's great for all the teams to get a race with this kind of exposure, so of course we want to roll in and win again but our goal is still this championship. It's one thing that's eluded me so winning at Texas, early in the season is important especially coming off our run at the Devil's Bowl to put ourselves in contention to be players in this thing."
Currently fourth in Lucas Oil ASCS National Tour standings after two events, Seth trails the lead by 45 markers. At the top is Sam Hafertepe, Jr. who, along with his two Texas Motor Speedway triumphs, has led 40 overall laps.
Looking to rebound off a rough outing with the Carlyle Tools ASCS Southwest Region this past weekend in New Mexico, Seth has not let the tumble get in the way.
"As bad as last weekend was for us getting upside down the first night, then not finishing the second night; even with that I feel like it wasn't such a bad thing because it's put somethings in place to realize how easy it is to have to those good weekends, and how quickly it can all go wrong. It's really opened my eyes to get going again. Right now, we're going over the cars and making sure that we roll in with our best foot forward."
Joined by an all-star cast of teams, the Lucas Oil ASCS National Tour will have to contend with some of the best to ever scatter soil as names like Tony Stewart, Christopher Bell, Sammy Swindell, and Danny Lasoski will be looking to upset the best that the American Sprint Car Series has to offer.
While Sam Hafertepe, Jr. leads the 2017 point standings going into the third and fourth rounds of the season, South Dakota's Justin Henderson is only 16 points behind the driver of the No. 15h, following a pair of runner-up finishes in the season opener at the Devil's Bowl Speedway. Johnny Herrera, who won the 2016 ASCS Red River Regional event at the Texas Motor Speedway is currently third. Running a part time schedule in 2017, but off to a strong start, John Carney II completes the top-five in tour standings.
Thursday, April 6 will see a Practice Session from 9:00 P.M. to 11:00 P.M. (CDT). The practice is free for teams participating in the weekend's racing action. Pits at the Dirt Track will open at 6:00 P.M. to allow teams time to get in and setup. For any team not already parked during Thursday's practice, Pits on Friday, April 7 will open at Noon. Grandstands will open both nights at 6:00 P.M. with Hot Laps at 7:30 P.M. Opening Ceremonies are slated for 8:05 P.M. (CDT).
Open to any driver with an ASCS legal Sprint Car, all rules regarding the American Sprint Car Series can be found online at http://www.ascsracing.com.
Tickets for all events at the Texas Motor Speedway are on sale now at http://www.texasmotorspeedway.com or by calling the Ticket Office at (817) 215-8500. Fans are encouraged to purchase tickets in advance to avoid the long lines. Any questions regarding RV parking can be directed to the Texas Motor Speedway Ticket Office as well.
For continued updates on the American Sprint Car Series, from the National Tour to any of the seven Regional Tours that make up the ASCS Nation and its over 150 nights of racing in 2017, log onto http://www.ascsracing.com.