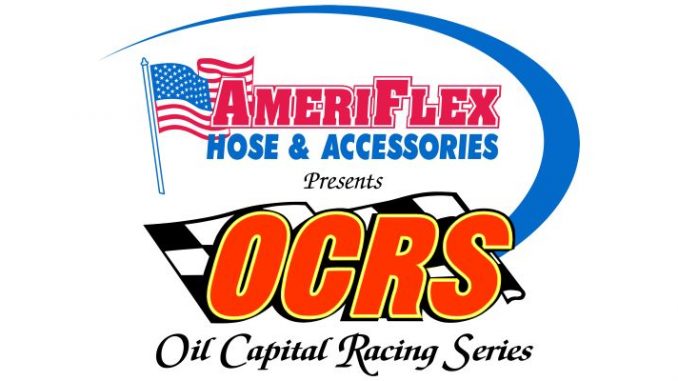 From OCRS
TULSA, Okla. (April 13, 2017) – The Ameri-Flex / OCRS sprint car series is proud to announce that Amsoil, through its regional dealer Grady Oil Inc. in Broken Arrow Oklahoma, has become the new sponsor for the 'Hard Charger' program beginning in 2017. "We are gratified that Pat Grady of Amsoil has made this commitment to be the sponsor of the Hard Charger Award," said series owner Barry Grabel.
"I want to give a huge thanks to Rob Forehand of Action Auto Collision for his support with the program the past couple of seasons. Rob stepped in when there was a need and we are forever grateful to him for that." Grabel then added, "Ive known Pat quite a spell and I know we are in good hands. We know the racers are going to benefit from his involvement."
"We are proud to support the Ameri-Flex / OCRS series," stated Grady. "The teams in the series are some of the best to work with in the sport and we look forward to a great association together. We have supported drivers such as Zach Chappell (and others) that race in the series and then you add the means by how the series markets their sponsors in their territory, it's a positive that we wish to be a part of."
The Hard Charger in the series is awarded to the driver that passes the most cars in the programs main event that evening. In the event of a tie among another driver, the award goes to the driver with the highest finishing position in the race. For the past three seasons, an average of 14 drivers have earned the Hard Charger award in a single season.
The Ameri-Flex / OCRS series is set to kick off their 16th season of sprint car competition this Saturday night at the Lawton Speedway in Lawton Oklahoma. Race time is 8pm.