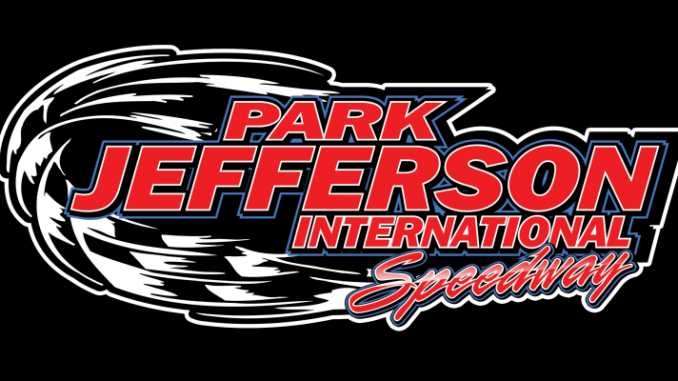 From A to Z Promotions

The Park Jefferson Speedway will close out the month of April with Lieber Construction night. The night will feature 6 great classes of cars including five IMCA classes along with the Keizer Wheels Championship 360 Sprint Cars.
The Keizer Wheels Sprints will see their 2nd week of point racing action this weekend. With last weekend's race sanctioned by the Nebraska 360 Sprints and MSTS sprints, this weekend will be the first of open competition for the sprint cars. "We are excited to see who returns this week to Park Jefferson to contend for the weekly sprint car title" stated Adam Adamson. Some drivers who have indicated they will be in attendance are Eagle, Nebraska's Jack Dover, Sioux Falls, Brandt O'Banion and Rock Rapids Jody Rosenboom.
In the SignMasters Modifeds, Park will also see a new point leader take over as Chris Abelson announced his intentions of racing at other venues this weekend. That should open the door for many of the stout locals like Racer Ricky Stephan and Bob Moore to contend for the top point spot.
The super strong J&J Stock Cars have shown strong car counts this year and are consistently one of the top divisions. Elijah Zevenbergen continues his mastery of the Park Jefferson oval, as he continues to lead the point standings. Last week saw a shakeup in the race for 2nd, and Max Hoffer, Zach Ankrum and Paul Wenzlaff all sit in the next 3 spots.
This weekends racing is presented by Lieber Construction. The North Sioux City family owned business is the Siouxland's top excavation and construction site contractor. Specializing in all dirtwork projects, whether it is for a new home, new drain tile or ditches or any size commercial project, Lieber Construction can handle all of your needs. To contact them, go to www.lieberconstruction.com or call them at 605-422-0543.
For more information or to purchase tickets, go to www.parkjeff.com. The direct ticket portal http://market.myracepass.com/store/tickets/?i=1104510&store=10866.