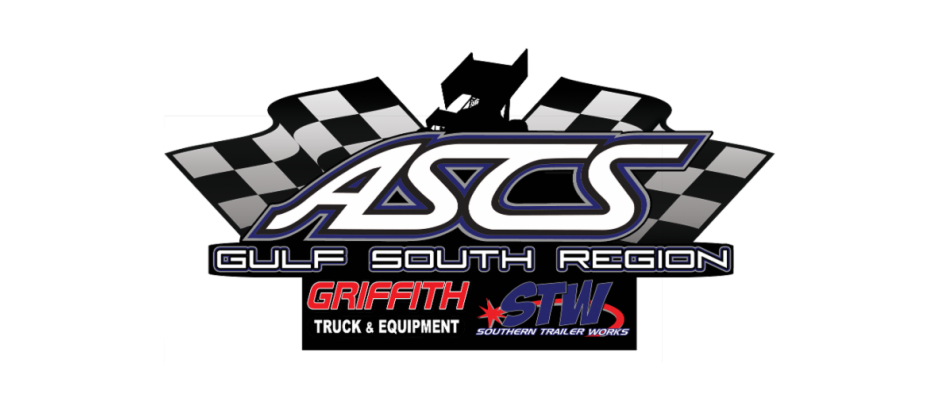 By Bryan Hulbert
TULSA, Okla. (May 2, 2017) Returning to action this weekend, the Griffith Truck and Equipment ASCS Gulf South Region will headline events at the Heart O' Texas Speedway, located just north of Waco, on Friday, May 5 and Gator Motorplex in Willis, Texas on Saturday, May 6.
| | |
| --- | --- |
| | |
Named in honor late Heart O' Texas Speedway owner, Gene Adamcik, this Friday's $2,000 to win, $310 to start showdown at the Waco, Texas oval is the second annual event. The inaugural race in 2016 was topped by Channin Tankersley on May 6 in the series 31st appearance. Going on Round 33 for the Griffith Truck and Equipment ASCS Gulf South Region at the Heart O' Texas Speedway, following another Tankersley win on July 22, 2016, the Friday showdown is the first of three on the season with the next two showings on June 2 and August 18.
Out of Waco and down to Willis, the 6th Annual Nolan Wren Memorial will offer up a $3,000 winner's check on Saturday, May 6 with $310 to start.
In 2016, in the series 18th appearance since 2005, it was Aaron Reutzel who picked up is fourth Wren Memorial victory after early leaders Sam Hafertepe, Jr. and Ray Allen Kulhanek both saw their nights end early. Saturday's showing is the only time fans will see the Griffith Truck and Equipment ASCS Gulf South Region at the Willis, Texas oval.
Going into the Gulf South Regional double header, five time series champion Ray Allen Kulhanek has found his way to the top of the points with a 28 point advantage over series young gun, Zane Lawrence. Louisiana's Dustin Gates holds third with Jacob Lucas and Travis Rilat making up the top-five in series standings. Tommy Bryant, Chad Wilson, Scottie McDonald, Scott Bogucki, and Caleb Martin round out the top-ten.
Friday, May 5 at the Heart O' Texas Speedway will include IMCA Modifieds, IMCA Stock Cars, IMCA Southern Sport Mods, IMCA Hobby Stock, and Factory Stocks. Gates open at 6:00 P.M. with Hot Laps at 7:30 P.M. (CDT). Admission is $15 for adults with kids 6-12 getting gin for only $5. Kids five and under get in free of charge. For more information, log onto 
http://www.heartotexasspeedway.com
 or call (254) 715-5742.
Saturday, May 6 at Gator Motorplex will open at Noon with Heat Races rolling out at 4:00 P.M. (CDT) and will include Southern United Sprints, Lone Star 600's, Limited Modifieds, Factory Stocks, and Junior Sprints. More information on the Gator Motorplex can be found online at 
http://www.gatormotorplex.net
.
The 2017 season represents the 26th year of sanctioning Sprint Car racing across the United States for the American Sprint Car Series. From the National Tour, to the seven regional tours that make up the ASCS Nation, over 150 races can be found at 75 tracks across 23 states.
For continued updates on the American Sprint Car Series, including points, schedules, and series history, log onto 
http://www.ascsracing.com
Series Notes:
2017 ASCS Gulf South Winner(s): Sam Hafertepe, Jr. 2; Brian Bell 2; Tommy Bryant 1;
2017 ASCS Gulf South Standings (Top 10): 1. Ray Allen Kulhanek 697; 2. Zane Lawrence 669; 3. Dustin Gates 634; 4. Jacob Lucas 596; 5. Travis Rilat 408; 6. Tommy Bryant 402; 7. Chad Wilson 377; 8. Scott McDonald 368; 9. Scott Bogucki 359; 10. Caleb Martin 357;
2017 ASCS Gulf South Lineup:
Date – Track – City, State – Winner
3/17/2017-Devil's Bowl Speedway – Mesquite, TX – Sam Hafertepe, Jr.
3/18/2017-Devil's Bowl Speedway – Mesquite, TX – Sam Hafertepe, Jr.
3/25/2017-Battleground Speedway – Highlands, TX – Tommy Bryant
4/7/2017-Jackson Motor Speedway – Byram, MS – Postponed
4/8/2017-Jackson Motor Speedway – Byram, MS – Postponed
4/14/2017-Jackson Motor Speedway – Byram, MS – Brian Bell
4/15/2017-Jackson Motor Speedway – Byram, MS – Brian Bell
5/5/2017-Heart O' Texas Speedway – Waco, TX
5/6/2017-Gator Motorplex – Willis, TX
5/26/2017-RPM Speedway – Crandall, TX
5/27/2017-Devil's Bowl Speedway – Mesquite, TX
5/28/2017-Lone Star Speedway – Kilgore, TX
6/2/2017-Heart O' Texas Speedway – Waco, TX
6/3/2017-Cotton Bowl Speedway – Paige, TX
6/16/2017-Bronco Motor Speedway – Cleveland, TX
6/17/2017-Battleground Speedway – Highlands, TX
7/14/2017-Bronco Motor Speedway – Cleveland, TX
7/15/2017-Battleground Speedway – Highlands, TX
8/18/2017-Heart O' Texas Speedway – Waco, TX
8/19/2017-South Texas Speedway – Corpus Christi, TX
9/2/2017-Battleground Speedway – Highlands, TX
9/3/2017-Battleground Speedway – Highlands, TX