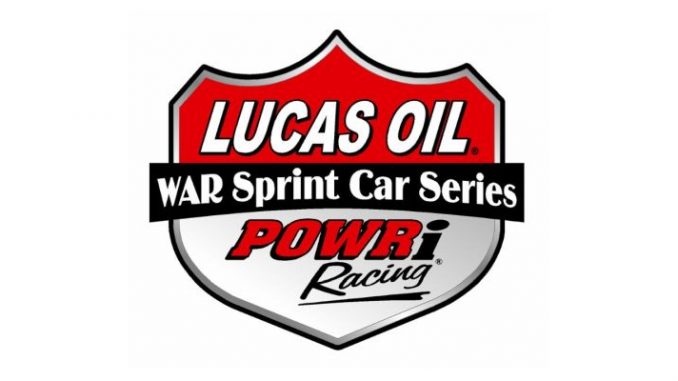 From POWRi WAR

Indianapolis, IN – A two-day weekend of racing is up next for the POWRi Lucas Oil WAR Sprints. First heading to US 36 Raceway in Osborn, Missouri on Friday, May 19 for the first time since 2012, followed by their second showing this season at I-35 Speedway in Winston, Missouri on Saturday, May 20.
Austin Alumbaugh won the last WAR event at US 36 Raceway in 2012 in the Rick Smith owned number 26 machine. Many fresh faces will attempt to snag a WAR victory there this Friday.
Korey Weyant picked up his first and only win of the 2017 season at I-35 Speedway in April. Weyant currently leads the POWRi Lucas Oil WAR Sprints point standings followed by Chris Parkinson, Wyatt Burks, Clinton Boyles, and Slater Helt who rounds out the top five. While Boyles has two wins already this season and Weyant has one, the rest of the top five in points look to find victory lane for the first time in 2017 this weekend at I-35 Speedway and US 36 Raceway.
For further information, Like/Follow POWRi WAR Sprints on Facebook, Twitter, and Instagram.
www.Facebook.com/WARSprints
www.Twitter.com/WARSprints
www.Instagram.com/WARSprints