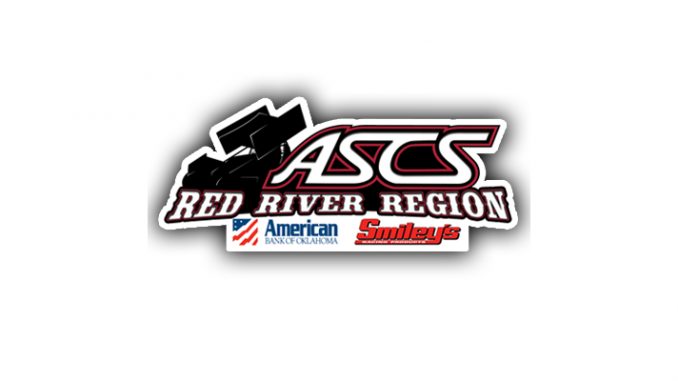 TULSA, Okla. (May 19, 2017) With nearly three inches of rain falling overnight at Creek County Speedway and a forecast calling for more rain on Friday, May 19, events with the American Bank of Oklahoma ASCS Red River Region presented by Smiley's Racing Products have been called off.
| | |
| --- | --- |
| | |
As of now, Saturday, May 20 at Lawton Speedway is still good to go. Any further updates will be posted to 
http://www.ascsracing.com
.
Saturday, May 20 opens at 6:00 P.M. with racing at 8:30 P.M. (CDT). The evening's roster also includes USRA Modifieds, Limited Modifieds, and Mini Stocks. Admission for Saturday's affair is $15 with kids five and under free into the grandstands. For more information on the Lawton Speedway, call (580) 355-3417 or log onto 
http://www.lawtonspeedway.com
.
For continued updates on the American Sprint Car Series, from the National Tour to any of the seven regional tours that make up the over 150 races across the ASCS Nation, log onto 
http://www.ascsracing.com
.
Series Notes:
2017 ASCS Red River Winner(s): Sam Hafertepe, Jr. 2; Derek Hagar 1; Brad Loyet 1; Blake Hahn 1;
2017 ASCS Red River Standings (Top 10): 1. Jared Sewell 538; 2. Kade Morton 513; 3. Brandon Hanks 459; 4. Alex Sewell 444; 5. Blake Hahn 396; 6. Chance Morton 365; 7. Jonathan Cornell 329; 8. Fred Mattox 324; 9. Johnny Herrera 306; 10. Kyle Bellm 299;
2017 Season Lineup:
Date-Track-City, State-Winner
4/1/2017-I-30 Speedway – Little Rock, AR-Derek Hagar
4/7/2017-Texas Motor Speedway – Fort Worth, TX-Sam Hafertepe, Jr.
4/8/2017-Texas Motor Speedway – Fort Worth, TX-Sam Hafertepe, Jr.
4/21/2017-81 Speedway – Park City, KS-Rain Out
4/22/2017-81 Speedway – Park City, KS-Rain Out
5/5/2017-Flint Creek Speedway – West Siloam Springs, OK-Rain Out
5/6/2017-Lucas Oil Speedway – Wheatland, MO-Brad Loyet
5/12/2017-Humboldt Speedway – Humboldt, KS-Blake Hahn
5/13/2017-Springfield Raceway – Springfield, MO-Canceled
5/19/2017-Creek County Speedway – Sapulpa, OK-Rain Out
5/20/2017-Lawton Speedway – Lawton, OK-
6/14/2017-Lawton Speedway – Lawton, OK-
6/15/2017-Creek County Speedway – Sapulpa, OK-
6/23/2017-Heartland Park Topeka Dirt Track – Topeka, KS-
6/24/2017-Caney Valley Speedway – Caney, KS-
7/7/2017-Wichita Speedway – Iowa Park, TX-
7/8/2017-Superbowl Speedway – Greenville, TX-
7/21/2017-Creek County Speedway – Sapulpa, OK-
7/22/2017-Texarkana 67 Speedway – Texarkana, AR-
8/26/2017-Salina Highbanks Speedway – Salina, OK-
9/9/2017-I-30 Speedway – Little Rock, AR-
10/20/2017-Devil's Bowl Speedway – Mesquite, TX-
10/21/2017-Devil's Bowl Speedway – Mesquite, TX-
10/27/2017-Creek County Speedway – Sapulpa, OK-
10/28/2017-Creek County Speedway – Sapulpa, OK-