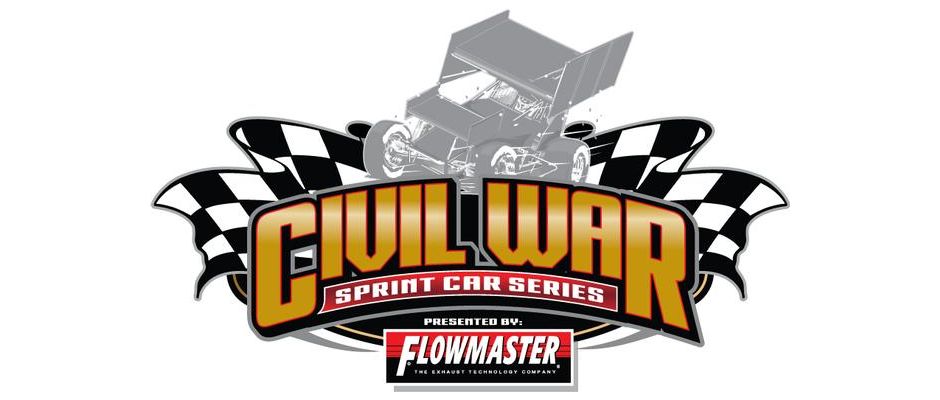 From Peterson Media
With a lengthy break officially in the rear view mirror, the Civil War Series presented by Flowmaster is set to return to action this Saturday and Sunday night for the annual Memorial Day Weekend 'North State Double'. Saturday night that series pays homage to one of it's forefathers during the 18th Annual Mel Hall Memorial at Marysville Raceway before returning to Silver Dollar Speedway as the main attraction during the Silver Dollar Fair.
"This weekend is truly a great weekend for Sprint Car racing in northern California," Silver Dollar Speedway and Marysville Raceway Communications Director, Troy Hennig said. "For years, and years drivers, teams, and fans have flocked to these events to honor Mel Hall, who was so instrumental to this sport for so many years, and showcase sprint car racing to the massive crowd that is always in attendance during the fair. I think we will have two great night's of racing."
The North State Double kicks off on Saturday night for the 18th Annual Mel Hall Memorial that is hosted at Marysville Raceway. As always, kudos are sent to the Hall family for the hard work they put into this race raising money for the racer's and bumping the lion's share of the purse up to $3000 for this race.
During his time, as a promoter at Marysville Raceway, as well as leading the way for the Civil War Series' creation, Mel Hall was known for doing what was necessary to run a series and a track, so this in a way is the Hall's way of paying another tribute to Mel.
Sunday night the scene gets a little more colorful as the series makes the journey north to Silver Dollar Speedway for their fourth round of action. Sunday is a special night as it acts as the main attraction for the Silver Dollar Fair. With the fair in the background, it creates a picturesque backdrop, and exposes the sport to thousands of new fans that are in attendance at the fair.
Heading into this weekend's North State Double, the action with the Civil War Series through two races has been second to none. During the series' first event, Shane Golobic out dueled Justin Sanders to grab the opening night win. Round two saw Andy Forsberg, Justin Sanders, and Shane Golobic again fight for the top spot, but it was the reigning series champion, Forsberg, grabbing the win.
Saturday night in Marysville, CA Forsberg will look for a third consecutive Mel Hall Memorial win but will have to battle with the likes of Colby Wiesz, Geoff Ensign, Koen Shaw, Tanner Carrick, Billy Wallace, Korey Lovell, David Lindt, Brad Bumgarner, and many more.
The grandstand gate will open at 5pm with tickets available starting at just $14 for seniors, juniors, and military with ID, while adult tickets can be purchased for $17, and as always kids five and under are FREE.
Sunday night many of the drivers in action at Marysville will make the jaunt to Silver Dollar Speedway, and will be joined by the likes of Kyle Hirst, DJ Netto, Shane Golobic, Sean Becker, as well as a host of others.
With the fair taking place on Sunday night, all spectators will simply need to purchase a general admission fair ticket, and admission into the races is FREE making for a family friendly day all around in Chico, CA. For more information on ticket prices, and what time the gates open, please click over to www.silverdollarfiar.org.