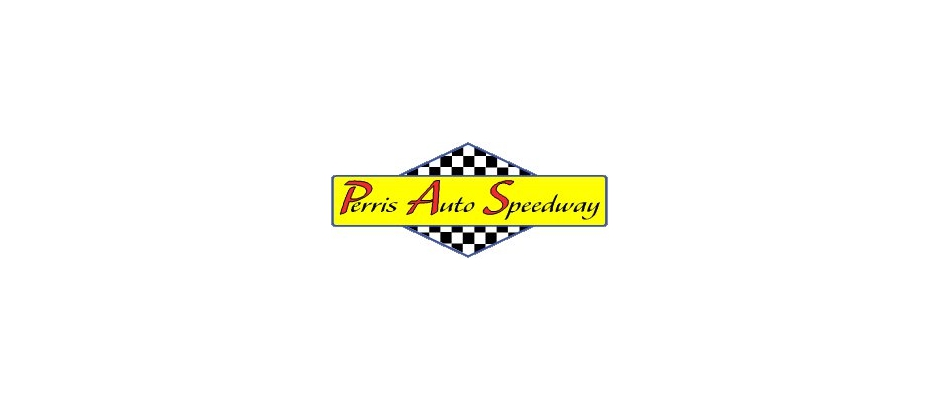 By Scott Daloisio
(Perris, CA, June 20, 2017) This Saturday night, June 24th, the Amsoil USAC/CRA Sprint Car Series headlines an all open wheel show at the "Southern California Home of Major League Sprint Car Racing," Perris Auto Speedway. In addition to the stars and cars from the West Coast's number one sprint car series, The PAS Senior & Young Gun Sprint Cars will also be on the program.   Spectator gates will open at 5:00 PM and the first race will begin at 7:00.
Saturday's race will be the fourth appearance of the USAC/CRA race on the famous Riverside County half-mile clay oval in 2017. Richard Vander Weerd, who was born in Upland, raised in Chino and who now resides in Visalia, won the season opener in early March. Concord's Damion Gardner, whose 43-wins lead the all-time USAC/CRA winners list at The PAS, won the April race and March's Salute to Indy on Memorial Day weekend.
5-time champion Damion Gardner of Concord is once again leading the USAC/CRA Series point standings. Please give photo credit to Doug Allen.
Gardner's Salute to Indy Win was his 73rd in USAC/CRA competition and is nearly double that of the second man on the list, Mike Spencer of Temecula. Gardner's three wins in 2017 have all come for car owner Mark Alexander.   Coming into the season, Alexander had 65 wins and that was one behind the then all-time leader, the late Ron Chaffin. Alexander has passed Chaffin and will be looking for win #69 on Saturday.
In addition to all his main event wins, Gardner also has five USAC/CRA Series championships. That is the same amount as arch rival Spencer. Gardner notched his first USAC/CRA title driving for Chaffin in the second year of the series in 2005. He then left to race in the USAC National Sprint Car Series in the Midwest and Spencer took over the ride in Chaffin's famous red #50 car.   Spencer reeled off five straight titles in the car from 2008-2012. Since Spencer's last title in 2012, Gardner has won four straight championships for Alexander. In addition to his four titles with Gardner, Alexander also had a championship with Tony Jones in 2007.
Coming into Saturday's race at The PAS, Gardner, who led 83 of 100 laps before finishing second in a USAC Silver Crown race in Pennsylvania last Friday, has a 42-point lead in the championship standings over Garden Grove's Brody Roa. Three weeks ago, Roa headed to the Midwest to take on the USAC National Sprint Car Series in Nebraska and Iowa. He raised eyebrows around the country when he took home a hard fought fifth-place finish at Nebraska's I-80 Speedway.
Spencer, recent college graduate Jake Swanson of Anaheim and Yorba Linda's Austin "The Big Game Hunter" Williams of Yorba Linda round out the top five in the championship standings. Spencer has settled in nicely in his first full season for Gansen Racing. On the first weekend in May, he ended a near two-year victory drought with a popular win at the Ventura Raceway.
After Saturday's 30-lap main event, all the USAC/CRA drivers in the race will immediately stop on the front straight and fans will be allowed onto the track to get autographs and take photos. In addition, one youngster will be presented with an official winner's plaque signed by the winning driver and another will get a Hoosier Racing Tires flag signed by all the drivers.
In the Senior Sprint Car class, Canyon Country stunt man Richard McCormick thrilled the crowd at the Salute to Indy when he passed former Speedway Motorcycle racer John Aden of Apple Valley to win the main event.   For drivers age 40 and over, it was Aden's first appearance with the senior set and he seemed destined for victory until McCormick screamed into the lead with less than 10-feet to go.   McCormick is the Senior Series point leader going into Saturday night's race and he has a comfortable 32-point advantage over Ed Schwarz of Santa Fe Springs.
Alaska's Danny Parrish, #1, and Richard McCormick of Canyon Country battle wheel to wheel in the PAS Senior Sprint Car class. Please give photo credit to Doug Allen.
First time PAS Young Gun competitors Cody Smotherman of Porterville and Blaze Hildebrand of Yucca Valley showed the locals the fast way around when they placed first and second in The PAS Young Guns (drivers 14-25 with no prior sprint car experience) main event at the Salute to Indy. Despite flipping in his heat the last time, Joel Rayborne, a 14-year-old student at West Covina High School, leads Acton college student Hannah Mayhew by a mere four points in the fight for the Young Gun championship.
Despite this flip at The PAS on Memorial Day Weekend, 14-year-old West Covina High student Joel Rayborne leads The PAS Young Gun point standings.   Please give photo credit to Doug Allen.
Adult tickets for Saturday's race are $25.00. Seniors 65 and older get in for $20.00.   Active military members with proper id, teens 13-18 with their school id and gets age 6-12 get in for $5.00.   Children 5 and under are free.   Parking on the fairgrounds is $8.00.
Advanced tickets for Saturday's event are available 24-hours a day by calling 1-800-595-4849 or online at  http://pas.tix.com/Event.aspx?EventCode=922977. For those who do not wish to purchase advance tickets, there will be plenty of tickets available for everyone at the ticket window on Saturday.
Amsoil USAC/CRA Point Standings
Damion Gardner – Concord, CA – 408
Brody Roa – Garden Grove, CA – 366
Mike Spencer – Temecula, CA – 342
Jake Swanson – Anaheim, CA – 335
Austin Williams – Yorba Linda, CA – 277
Cody Williams – Yorba Linda, CA – 272
Logan Williams – Yorba Linda, CA – 254
Richard Vander Weerd – Visalia, CA – 216
Chris Gansen – Verdemont Heights, CA – 212
Tommy Malcolm – Corona, CA – 183
PAS Senior Sprint Point Standings
Richard McCormick – Canyon Country, CA – 188
Ed Schwarz – Santa Fe Springs, CA – 156
Danny Parrish – Fairbanks, AK – 155
Rick Hendrix – Palmdale, CA – 125
Mike Trottochau – Acton, CA – 123
PAS Young Gun Sprint Car Point Standings
Joel Rayborne – West Covina, CA – 170
Hannah Mayhew – Acton, CA – 166
Daniel Anderson – Venice, CA – 114
Trinton Sparks – Bakersfield, CA – 99
Gary Marshall Jr. – Pomona, CA – 97
Perris Auto Speedway wants to thank its corporate partners for the 2017 season. All Coast Construction, Amsoil, Ayers Hotel and Spa, Brass and Bass Firearms & Fishing Supplies, Budweiser, Bud's Tire Pro, Center Point Church, Champion Towing, City of Perris, Country Values Magazine, Daytona Boat & RV Storage, Ed Moore Bullet Proof Driveshaft, Edelbrock, Flowdynamics, Full Throttle Scissor Lift Rental, Green Sheet, HD Industries, Hoosier Tires, Indiana Truck Salvage, K&N Engineering, Living Water's Hospice, Luke's Transmission, Moreno Valley Magazine of Values, Paul Oil Company, Pepsi-Cola, Pick-A-Part Auto Salvage, Pole Position, PrintItNow.com, Scott Sales, Shaver Specialties, Square H, Sunstate Equipment, Swedish Speed, Original Tommy's Burgers, Trench Shoring, Valley News, Vista Paint and Weedmaps.
To keep up with all the latest Perris Auto Speedway news, photos, gossip and receive special offers, please use the following links:
Facebook: https://www.facebook.com/pages/Perris-Auto-Speedway/113876798686480?ref=hl
Twitter: Perris Auto Speedway on Twitter.
Instagram: https://www.instagram.com/perrisautospeedway/
Website: http://perrisautospeedway.com/
Video and DVD productions of open wheel racing events at Perris Auto Speedway are available from Loudpedal Productions. For more information on these productions you can contact them by calling (805) 844-3854, E-mailing mailto:trtruex@gmail.com or you can visit the website LoudPedal Productions
Perris Auto Speedway is located on the Lake Perris Fairgrounds (home of October's Southern California Fair), approximately one-hour east of Los Angeles and one-hour North of San Diego. To get to the track, take the 215 freeway, exit on the Ramona Expressway and go three miles east to the fairgrounds.
racesatthepas@aol.com is the only authorized Internet address to issue official media news released from The Perris Auto Speedway or Oval Entertainment.