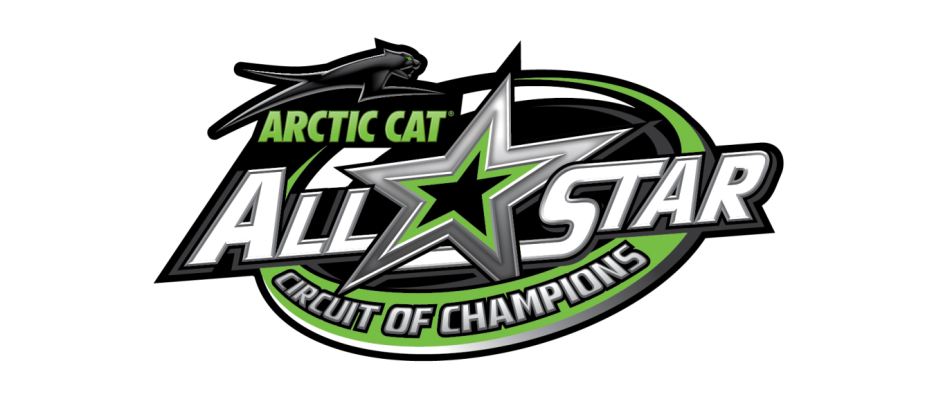 From Tyler Altmeyer
INDIANAPOLIS (July 5, 2017) – For the 100th time in Series history, the Arctic Cat All Star Circuit of Champions will visit Sharon Speedway in Hartford, Ohio; the second of two Arctic Cat All Star appearances in 2017, this time honoring the late National Sprint Car Hall of Fame inductee, as well as the all-time leading Sharon Speedway Big Block Modified feature winner, Lou Blaney.
Set to take over headlines on Saturday evening, July 8, the 9th Annual Lou Blaney Memorial will award a $5,000 top prize, as well as full points toward the 2017 Arctic Cat All Star championship standings. "Downtown" Danny Holtgraver is the defending Lou Blaney Memorial champion, one of three Arctic Cat All Star victories for the Pittsburgh native in 2017. Holtgraver joined an elite list of former Lou Blaney Memorial champions which includes Kasey Kahne Racing's Brad Sweet; Lou Blaney's son and former World of Outlaws Craftsman Sprint Car Series champion, Dave Blaney; and former NASCAR Cup Series champion, as well as the Arctic Cat All Star Series owner, Tony Stewart.
"America's Series" most recently visited Sharon Speedway during the 2017 edition of Ohio Sprint Speedweek presented by Cometic Gasket. NASCAR Cup Series point leader Kyle Larson scored the $5,000 victory. It was Larson's second consecutive Ohio Sprint Speedweek win of 2017, also earning $5,000 at Wayne County Speedway in Orrville one night prior.
Chad Kemenah, pilot of the Hunter Racing/DKW Transport/Seneca Energy/JRC Transportation/No. 10H, will lead the Arctic Cat All Star charge into Hartford, Ohio, on Saturday afternoon. The five-time and defending Arctic Cat All Star champion sits on top of the current championship standings with a 260-point advantage, also accumulating a Series leading three victories thus far in 2017. Kemenah's most recent victory occurred during competition at the 34 Raceway in Burlington, Iowa, ultimately holding off Bill Balog and the "Madman" Kerry Madsen at the end of 30 circuits.
The "Kunkletown Kid" Ryan Smith currently sits second in the Arctic Cat All Star title chase, followed by New Castle, Indiana's Caleb Armstrong; Findlay, Ohio's Caleb Helms; and former two-time NRA Sprint Invaders championship runner-up, "Mad Max" Stambaugh. Ryan Smith's efforts during Ohio Sprint Speedweek presented by Cometic Gasket propelled the Warko Group/Auto Electric of Jupiter, FL/No. 59 from third to second in the Arctic Cat All Star championship, accumulating 13 top-ten finishes thus far in 2017, five of which inside the top-five.
In addition to being fifth in the overall title chase, Elida, Ohio's Max Stambaugh is currently on top of the Arctic Cat All Star Rookie of the Year championship, earning four top-ten finishes in 20 main event starts.
Sharon Speedway will open gates at 3:00pm on Saturday, July 8. Racing is set to hit the 3/8-mile oval at 7:00pm, sharp. Those seeking additional information should visit Sharon Speedway live on the Web at www.sharonspeedway.com. If needed, Sunday, July 9, will be utilized as a rain date.
Current Arctic Cat All Star Circuit of Champions Standings (July 5, 2017):
1. Chad Kemenah – 3272
2. Ryan Smith – 3012
3. Caleb Armstrong – 2994
4. Caleb Helms – 2882
5. Max Stambaugh – 2756
6. T.J. Michael – 2624
7. Brandon Spithaler – 2459
8. Tyler Esh – 2397
9. Tim Shaffer – 2378
10. Brandon Matus – 2376