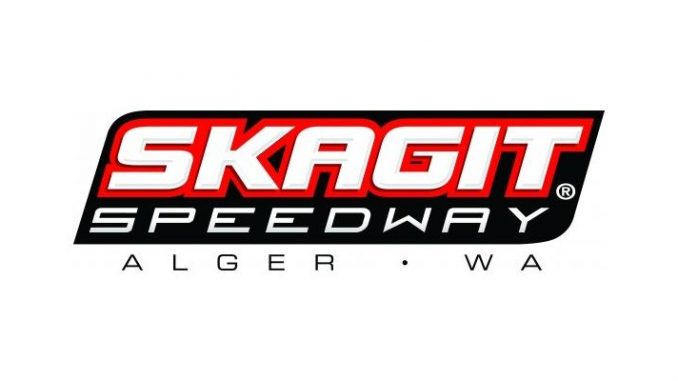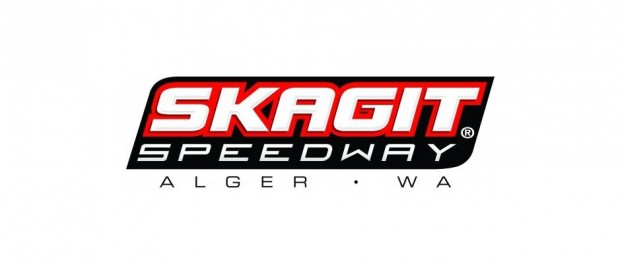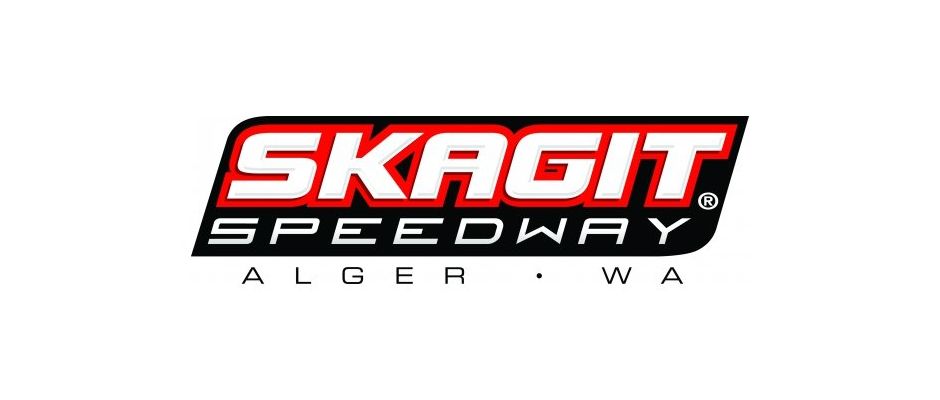 From Kaleb Hart
ALGER, Wa. (July 8, 2017) – Midseason championship night is always among the biggest events of the summer, as fans pack Skagit Speedway for great racing and a huge fireworks display put on by Les Schwab. As the dust settled, the four division point leaders all found victory lane as main event winners were Robbie Price, Kelsey Carpenter, Kevin Smith and Vance Hibbard.
In a theme that would prevail throughout the evening, Price got out to a gigantic lead early in the Budweiser 360 Sprint main event that would never be cut into, as he lapped nearly half the field in a non stop twenty five lap affair. Price's second win of the season came ahead of Eric Fisher who won the scramble and Colton Heath. Greg Hamilton was the fastest of the time trial cars.
Carpenter was similarly dominant in the Cook Road Shell Sportsman Sprints, leading by huge margins throughout the affair. Numerous cautions kept Kelsey in clean air most of the race, which he capitalized on in taking the win, his fifth at Skagit Speedway on the year and sixth overall. Cory Swatzina and Bill Rude both made big charges up the field to secure podium finishes, with Swatzina moving from 11th to second and Rude from 14th to third. Carpenter won the scramble and Julian Fuentes set quick time.
Kevin Smith led wire to wire in the High Society Modified main event. Smith had a challenge or two from his brother Rick early but pulled ahead each time to grab the win. He also won the scramble. Rick Smith came out on top of entertaining duel for third with Lawrence O'Connor.
Unlike the previous winners, Vance Hibbard did take on a challenge for his win, as Clint Meins kept Hibbard within nearly a car length for most of their feature. Hibbard expertly moved around, searching for the right line while leading every lap under Clint's pressure to get the win. Meins would settle for second with Brian Michelson in third. Meins and Hibbard also had an entertaining back and forth race in the scramble with Vance coming out on top.
Budweiser 360 Sprints
Fast Time – Greg Hamilton 12.457
Scramble – Eric Fisher, Robbie Price, Colton Heath, Brandon Harkness, Jason Solwold, Trevor Cook, Steve Reeves, Bud Ashe
Main – Robbie Price, Fisher, Heath, Harkness, Greg Hamilton, Solwold, Reeves, Devin Madonia, Ashe, Trevor Cook, Steve James, Cale Brooke
Lap Leaders – Price 1-25
Cook Road Shell Sportsman Sprints
Fast Time – Julian Fuentes 12.676
Scramble – Kelsey Carpenter, Steve Parker, Brett McGhie, James Bundy, Derek Roberts, Devin Barnes, Paul Burdick, Adam Hinds
Main – Kelsey Carpenter, Cory Swatzina, Bill Rude, Bundy, Barnes, A Hinds, Burdick, Bailey Sucich, Kevin Kirkpatrick, Michael Bollinger, Roberts, Bert Johnson Jr, Ashleigh Johnson, Ashley Lewellen, Clayton Sibley, Rick Hinds, McGhie, Julian Fuentes, Trevor Cook, Parker
Lap Leaders – Carpenter 1-25
High Society Modifieds
Scramble – Kevin Smith, Adam Holtrop, Rick Smith, Craig Moore, Mike Knox Jr, Mel Decker, Becky Boudreau, Louis Nutter Jr
Main – Kevin Smith, Rick Smith, Lawrence O'Connor, Adam Holtrop, Mel Decker, Bill Tomer, Brandon Berg, Boudreau, Moore, Roy Blumenhagen, Dan Butenschoen, Louis Nutter Jr, Josh Richardson
Lap Leaders – K Smith 1-26
Outlaw Tuners
Scramble – Vance Hibbard, Clint Meins, DJ Beaver, Brian Michelson, Howard Vos, Intars Spunde, Dylan Acidera, Tj Campbell
Main – Vance Hibbard, Meins, Michelson, Kerry Bostrom, Spunde, Beaver, Campbell, Jalen Vick, Acidera, Rob Dozark, Vos
Lap Leaders – Hibbard 1-17