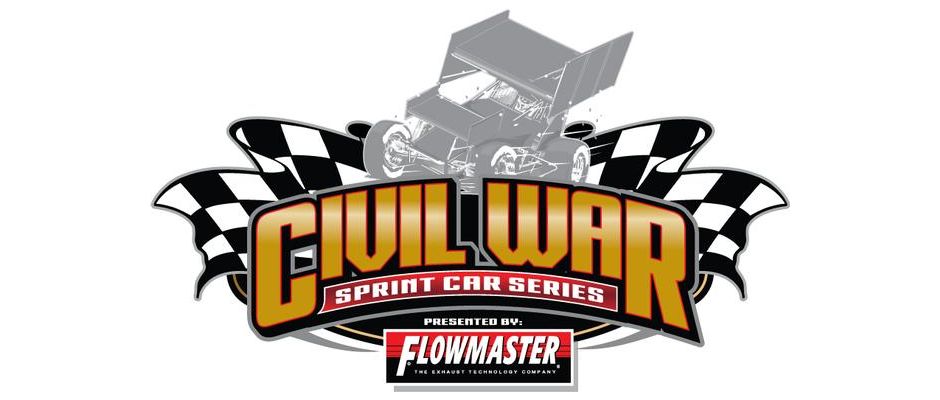 From Peterson Media
For the fourth consecutive year the Civil War Series presented by Flowmaster will take on the Ocean Sprints pres. by Taco Bravo to open up Howard Kaeding Classic Weekend. Friday night at Ocean Speedway, a loaded field is expected to be on hand to kick off the weekend that pays homage to the legendary Howard Kaeding.
Through five rounds of action this season Andy Forsberg has been on a terror as he is in the drivers seat to rack up his 10th series championship on the strength of three feature event wins.
While Forsberg has been tough to beat, the Howard Kaeding Classic is a race that still eludes him as wins have gone to Brad Furr, Justin Sanders, and Kyle Hirst, all three of which are scheduled to be in action on Friday night looking for more HK Classic glory.
Geoff Ensign sits in the second spot and Michael Ing sit in third. Both drivers have been extremely consistent with the series over the last couple of seasons and both are looking for record their first career wins with the series and will look to do so in the final three events.
Other drivers that are scheduled to be in attendance on Friday night include, Koen Shaw, Shane Golobic, Cory Eliason, Justin Sanders, Jonathan Allard, Kurt Nelson, DJ Netto, Jason Chisum, Bud Kaeding, Cole Macedo, Jeremy Chisum, Gio Scelzi, Matthew Moles, and a host of others.
Following the completion of the racing action, fans, drivers, and teams are invited over to the annual HK Classic Post Race Party that will be taking place just out side of Turn 4. Food and drinks will be on hand for a small donation that will help benefit the NARC Benevolent Fund.
Tickets for Friday night's event will be available starting at just $6 for kids 6-11, $12 for Juniors, $16 for Seniors, and $17 for adults, while kids five and under will be admitted for free.
The front gates will open at 430pm with cars on the track for warm ups around 5pm.