5-Hour Knoxville Nationals Nears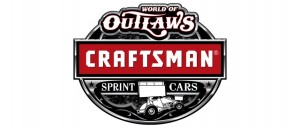 By Colby Gorniewicz
CONCORD, NC – July 17, 2017 – When a race fan hears "Knoxville" one thing immediately comes to mind: the 5-Hour Energy Knoxville Nationals, the largest Sprint Car event held annually at Knoxville Raceway in early August, this year from August 9-12.
The small town of Knoxville that sits 40 miles southeast of the state capitol of Iowa has a population of just over 7,000 people. When the the racing industry descends on this small town, the population nearly triples for what is referred to as the "Super Bowl" of 410 Sprint Car racing at Knoxville Raceway.
"It's the biggest race of the year," said Jason Johnson. "Go along with paying the most money the entire season. You're racing for the biggest prize there is."
The 5-Hour Energy Knoxville Nationals boasts the biggest purse in Sprint Car racing with nearly $1,000,000 in prize money up for grabs throughout the four-day event.
Over the course of the event, from August 9-12, drivers from across the nation come to Knoxville with one goal in mind: to win.
"That's where everyone comes together," added Johnson. "If you're a winged Sprint Car driver, you head off to the Knoxville Nationals. Whether you're the West Coast, East Coast, Outlaws, ASCS, All Stars, everyone comes together that week that drives a winged Sprint Car."
It's not just the best of the best Sprint Car drivers that attend the Nationals, race fans from around the globe head to the middle of the United States to watch the best in the business stake their claim in this crown-jewel event.
"You can go up and down the street, and everyone has their racing t-shirt on," said Logan Schuchart. "And just to see those stands packed with the fireworks going off as the Feature is starting on Saturday, it's a pretty awesome feeling, especially if you can be in the event and be a part of it. It's pretty cool to be around."
Being the biggest Sprint Car race on the planet, all drivers will agree that if you are able to win the 5-Hour Energy Knoxville Nationals, it's a career defining victory.
"It kind of identifies your career as a success," added Johnson, who won the 2016 Knoxville Nationals in a thrilling race over nine-time Nationals winner Donny Schatz. "From this point on, whether we win 100 more races or one more race, having won the Knoxville Nationals is what defines my career."
Entering last year's event, Donny Schatz was looking for his sixth consecutive Nationals win and 10th overall. Over the race's final 25-lap segment, the two drivers traded slide jobs and the lead on several occasions, even making contact at one point. In the end, Johnson was too strong and held on for his first-ever Knoxville Nationals win. Schatz was second, followed by Shane Stewart in third.
"We were one of the 'anybodies', anybody but Schatz," said Johnson. "To become that 'anybody' is what made it so special. Donny Schatz is what made my win at Knoxville Nationals so special. To race and battle with the best in the business in this era. To leave there now and know that you battled with Donny is what makes it so memorable – to know we went head-to-head, elbow-to-elbow with Donny Schatz."
Kraig Kinser also knows what it takes to win the 5-Hour Energy Knoxville Nationals. In 2005 at the young age of 20, Kinser added to the family legacy by winning his first and only Nationals event.
"When I did it I was pretty young," said Kraig Kinser. "I was very, very excited, but the longer I go, the more it sticks with you and becomes more meaningful. It's just cool to get to add your name to the list of drivers that have won that race. It's something all the drivers, crews, owners strive for, to win that race."
Like Kinser, Logan Schuchart would also like to add to his family legacy. In 1990, Schuchart's grandfather Bobby Allen went to Victory Lane at Knoxville. So far during the 2017 season, Schuchart has knocked off some wins at a couple of the bucket-list tracks, including Eldora and Charlotte. Knoxville would fit in nicely on that list.
"It's the Super Bowl of Sprint Car racing," said Logan Schuchart. "I like to think of my grandfather winning in 1990. That's what I grew up thinking about – my Grandpa winning the biggest race of them all. One day I'd like to be there."
The prestige and the legacy surround the event is what makes the Knoxville Nationals so special.
The 5-Hour Energy Knoxville Nationals kicks off on Wednesday, August 9 with preliminary nights running Wednesday through Friday. The finale of the four-day event is Saturday, August 12, where one driver will define his career and become $150,000 richer.
For tickets to the 5 Hour Energy Knoxville Nationals, visit KnoxvilleRaceway.com
The World of Outlaws Craftsman® Sprint Car Series is brought to fans across the country by many important sponsors and partners, including: Craftsman (Official Tool), Arctic Cat (Official Side-by-Side Recreational Vehicle), Extended Stay America (Official Hotel), Hoosier Racing Tire (Official Tire), Morton Buildings (Official Building), Sears (Official Home Store), The Kenny Wallace Dirt Racing Experience (Official Racing Experience) and VP Racing Fuels (Official Racing Fuel); in addition to contingency sponsors, including: Cometic Gasket, COMP Cams, Edelbrock, JE Pistons, KSE Racing Products, MSD and Superflow Dynos; along with manufacturer sponsors, including: Impact Racing Products, Intercomp, Racing Electronics, and TNT Rescue.
Founded in 1978, the World of Outlaws®, based in Concord, N.C., is the premier national touring series for dirt track racing in North America, featuring the most powerful cars on dirt, the World of Outlaws Craftsman Sprint Car Series and the World of Outlaws Craftsman Late Model Series. Annually, the two series race nearly 140 times at tracks across the United States and Canada. CBS Sports Network is the official broadcast partner of the World of Outlaws. DIRTVision® also broadcasts all World of Outlaws events over the Internet to fans around the world. Learn more about the World of Outlaws.