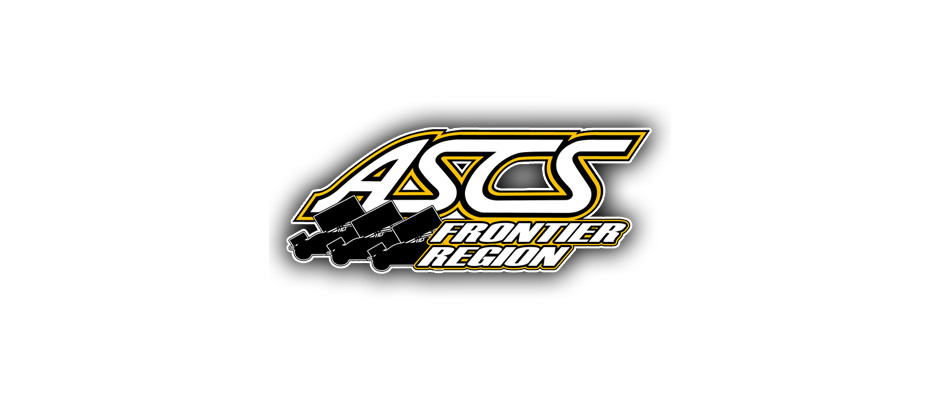 From Andrew Kunas
COEUR d'ALENE, Idaho (July 26, 2017) – Continuing the its busy stretch of racing, the Brodix Frontier Region of the American Sprint Car Series enters its fourth consecutive week of action with events scheduled in South Dakota and Wyoming this weekend.
Repeating its season opening weekend in early June, the series will race Friday night at Black Hills Speedway in Rapid City, S. Dakota on Friday night followed by a Saturday event at Gillette Thunder Speedway in Gillette, Wyoming. Eric Lutz of Sioux Falls, S. Dakota won at both tracks in June.
Billings, Montana driver David Hoiness, despite not winning a race yet this season, has been strongly consistent and remains atop the ASCS Frontier Region points standings, two weeks after taking over the lead with a pair of Top 10 finishes with the Lucas Oil ASCS National Tour presented by MAVTV Motorsports Network at Black Hills.
At the Rumble in the Desert at Atomic Motor Raceway in southern Idaho this past weekend, Hoiness finished a season best second place in the Friday night feature to pad his points lead and had a shot at winner Logan Forler at the finish. Saturday night saw Hoiness move up to third place from the seventh starting position before a cut tire nearly ruined his night. After stopping on the track to bring out the yellow flag, a quick tire change in the work area got him back out on the race track where he motored through the field from the back in the closing laps to finish seventh and minimize the damage to his lead.
Including eight Brodix ASCS Frontier Region events run this season, Hoiness leads the series with seven Top 10 finishes, including three with the ASCS
National Tour aboard his family's No. 27DD Wesmar-powered J&J.
Cheyenne, Wyoming's Rich Martin gained a little ground on Hoiness after his mishap, finishing fourth in Saturday's feature after finishing third on Friday night. Martin is also winless this season but has three Top 5 finishes aboard the Martin & Clark No. 24m Triple X and sits 63 points back of Hoiness with six scheduled races remaining.
The close proximity points battle in the Top 5 right now is between the third and fourth place drivers. Montana drivers Damon McCune of Shepherd and Mindy McCord of Billings were actually tied for fourth place after Friday's main event at Atomic Motor Raceway, just a couple of points behind the non-present D.J. Brink who had just parted ways with the No. 75 SMAC Motorsports team. Both drivers just showing up Saturday put them ahead of Brink in the Top 5. McCune's sixth place main event finish aboard the Pirate Racing No. 77 ahead of McCord's own No. 11 machine ninth place effort put him nine points ahead of McCord for third place.
Logan Forler, a former main event winner with the ASCS National series and other ASCS regional tours, won both nights at Atomic, his first wins with the Frontier Region, and indicated his interest in running more events with the Frontier Region down the line.
Before the races at Atomic, the ASCS Frontier Region's busy stretch began with a two night stand with the ASCS National Tour at Gallatin Speedway in Belgrade, Mont. on July 7th and 8th, with Oklahoma's Wayne Johnson winning both nights of the Grizzly Nationals. Sam Hafertepe Jr. and Aaron Reutzel, the last two ASCS National champions both out of Texas, picked up wins on July 14th and 15th respectively at the Rushmore Rumble with the National Tour at Black Hills Speedway. After this weekend's Frontier Region races at Black Hills and Gillette, the series completes a five week run with a Friday night show at Gallatin Speedway on August 4th.
Friday's show at Black Hills Speedway is scheduled to start at 7:00. Non-wing sprint cars, modifieds and hobby stocks are also on the card. At Gillette Thunder Speedway on Saturday, the ASCS Frontier Region will be joined by multiple classes of modifieds and stocks with racing scheduled to start at 7:00.
More information on the ASCS Frontier Region, National Tour and other ASCS regional tours, including schedules and results, can be found onine at ascsracing.com. You can also find the series on Facebook.
– – –
Brodix ASCS Frontier Region
Top 10 points
1. David Hoiness, 1084
2. Rich Martin, 1021
3. Damon McCune, 902
4. Mindy McCord, 893
5. Robert DeHaan, 853
6. D.J. Brink, 782
7. Clint Anderson, 729
8. Randy Dolberg, 629
9. Mike Sires, 624
10. Shad Petersen, 619