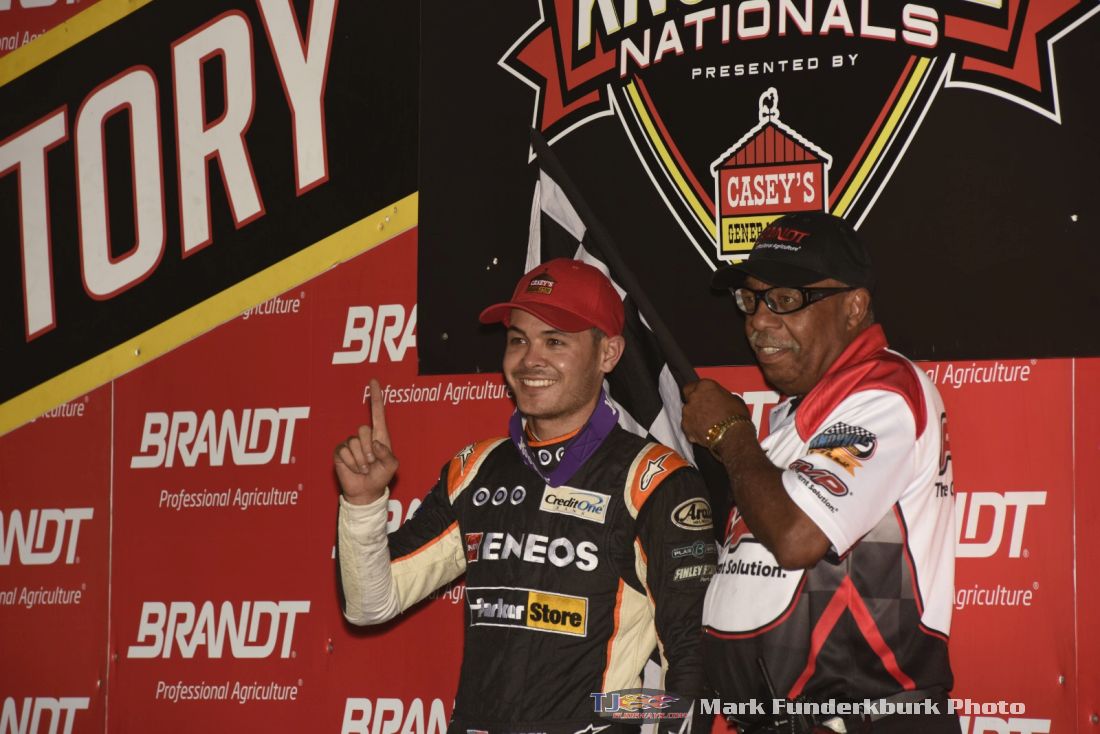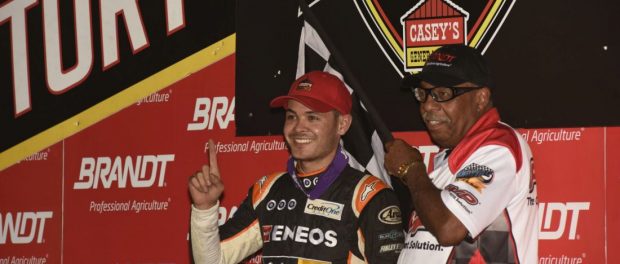 KNOXVILLE, Iowa (August 11, 2017) — Chip Ganassi announced on Friday at lunch that he will allow Kyle Larson to race the Saturday night finale at Knoxville Raceway for the 57th Annual 5-Hour ENERGY Knoxville Nationals at Knoxville Raceway. Ganassi made the announcement official via a video posted to the Chip Ganassi Racing twitter account at noon on Friday.
.@GanassiChip has a special message for you all about @KyleLarsonRacin and we're positive you'll want to hear it. #TeamLarson #LetKyleRace pic.twitter.com/KUShrqUk1D

— Chip Ganassi Racing (@CGRTeams) August 11, 2017
In return all Ganassi asked is for all sprint car fans around the country to tune into the NASCAR race on Sunday afternoon at Michigan International Speedway.
Wednesday Larson won his preliminary feature and positioned himself 9th in Nationals points. Contractually Larson is required to have a day off from racing before any NASCAR Monster Energy Cup event. Larson said after his win he would talk to Ganassi to see if he could get permission to run Saturday's finale. That permission was granted on Friday.
Larson also posted a thank you video to NASCAR and Sprint Car fans.
Can't thank @GanassiChip and @CGRTeams enough for allowing me to race @knoxvilleraces Sat! Then back to @MISpeedway and go for 3 in a row. pic.twitter.com/ma3FveC1e6

— Kyle Larson (@KyleLarsonRacin) August 11, 2017