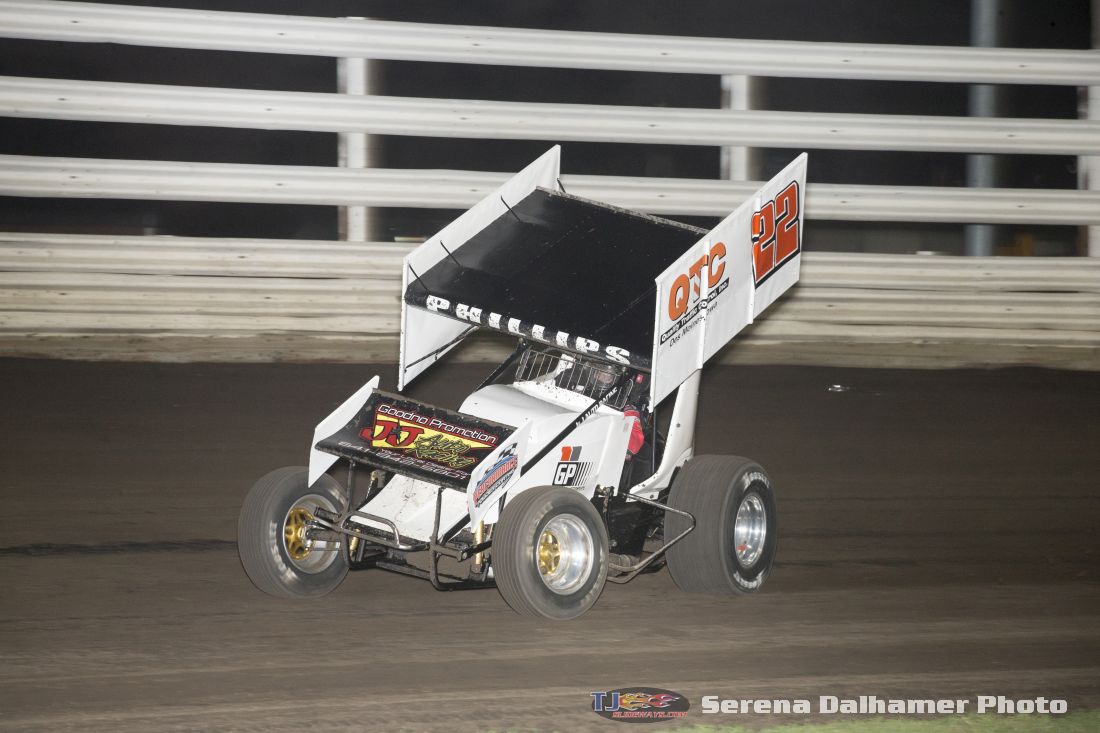 By T.J. Buffenbarger
KNOXVILLE, Iowa (August 12, 2017) — Rager Phillips used some late race heroics to win the E-Main during the 57th Annual 5-Hour Energy Nationals presented by Casey's General Stores. Phillips passed Todd King with two laps to go for the lead and drove away for the victory.
King, who had led from the opening circuit, slowed on the final lap and dropped several positions, but was able to hold onto one of the six transfer spots.
Jared Goerges, Seth Brahmer, King, and Adam Cruea rounded out the top five.
57th Annual 5-Hour ENERGY Knoxville Nationals
Knoxville Raceway
Knoxville, IA
Saturday August 12, 2017
E-Main (10 Laps): 1. 22 – Rager Phillips, 2. 9Z – Jared Goerges, 3. 13V – Seth Brahmer, 4. 19L – Todd King, 5. 83C – Adam Cruea, 6. 9X – Jake Bubak, 7. 12W – Josh Walter, 8. 13 – Clyde Knipp, 9. 1P – Curtis Evans.