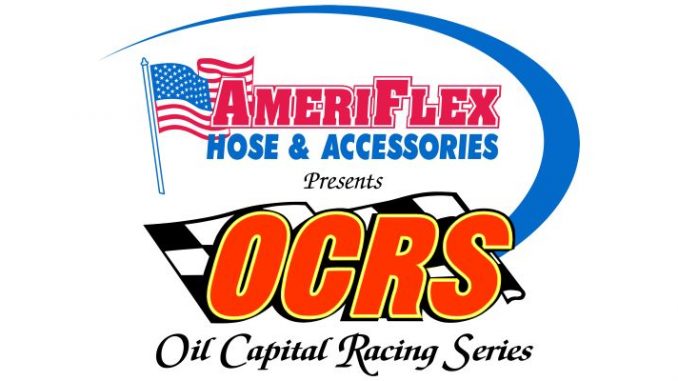 By John Lemon
Tulsa Okla. (August 14, 2017) –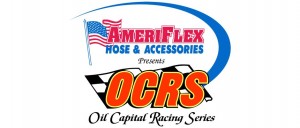 Located in Muskogee Oklahoma, Truck Lungs is a manufacture of innovative onboard air systems for pick-up trucks and SUV's which can be used in a variety of situations.
The Truck Lungs High Plains Shootout will entail a $5,000 cash points fund for these 3 events:
Thunderbird Speedway in Muskogee Oklahoma on August 18th.
Enid Speedway in Enid Oklahoma on October 7th.
81 Speedway in Park City Kansas on October 14th.
The $5,000 point fund will be paid to the top 10 drivers in points from these 3 events. Drivers must compete in all 3 events to qualify for this special point fund. In the event there are drivers in the top 10 that did not race in all 3 shows, the next driver in points that made all 3 shows would move up in the standings and become eligible.
Note: Points are assessed to the driver, thus a driver can be in different cars from event to event and earn points.
The Truck Lungs High Plains Shootout payout will be as follows:
1) $1,000
2) $700
3) $600
4) $550
5) $500
6) $400
7) $325
8) $315
9) $310
10) $300
Ties in points will have the cash awards totaled and split among the drivers involved.
In the event of a race being canceled for any reason, if possible, dates and/or locations for the Truck Lungs High Plains Shootout could be changed.
The Product:
Truck Lungs onboard air system is derived by filling air into tubular shaped running boards which act as air tanks for trucks and SUV's. A deluxe kit that includes an air pump to fill the tanks automatically is available. A quick connect for an air hose is located on the vehicle. Simply connect your hose and presto, you have pressurized air at your disposal. A few examples for these uses are:
Inflate Tires
Inflate blowup rafts, balls and toys
Blow unwanted debris off the driveway or most any surfaces
Clean you vehicle by air blowing the exterior / interior
Clean your power tools such as lawn mowers, weed eaters and other items
And just about any other uses where pressurized air is needed.
For the racing consumer, Truck Lungs are built by racers who have the knowledge of knowing what needs today's racers have. Truck Lungs offers over twice the storage capacity of other onboard air systems with no loss of space in the vehicle itself. Truck Lungs are professionally powder coated for the ultimate quality product.
Truck Lungs also come with standard step plates or you can inquire to have the step plates custom designed to your own personal style! Look for the Truck Lungs truck at each of these Ameri-Flex / OCRS sprint car events and get a close up view as to how this product can be effective for you!
For additional information on Truck Lungs, visit their website at: www.trucklungs.com
Truck Lungs… Compressed Air ~ Anytime ~ Anywhere
About the Ameri-Flex / OCRS Series –
Established in 2002, the Tulsa OK based Ameri-Flex / OCRS series sanctions dirt track sprint car racing in the southern region of the central plains. Fan appeal and quality race teams, combined with our solid core of supporting sponsors are the nucleus of the series. Thrilling competition providing the ultimate quality family entertainment is the essence of what the Ameri-Flex / OCRS series is all about.
Website: www.ocrsracing.net
Facebook: www.facebook.com/oil.series
About Ameri-Flex Hose & Accessories –
Located in Tulsa OK, Ameri-Flex Hose & Accessories is a family owned and operated company. From food grade hose to hoses for the petroleum industry, Ameri-Flex will strive to fill your needs. Ameri-Flex can build a hose to your specifications or they will assist you in creating what you have designed while you wait. Ameri-Flex has several hard to find items that some vendors can't get or find. Product can be shipped quickly and efficiently. If they do not have what you are looking for, they will direct you on where to find it. Give then a try, after all…………..
Ameri-Flex Has The Stuff That Keeps You Going!

Website: www.ameriflexhose.com