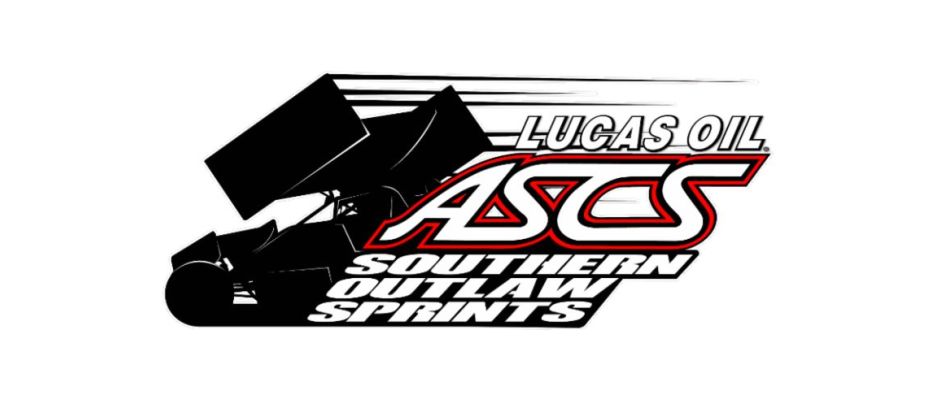 From Bryan Hulbert
MILTON, Fla. (September 3, 2017) Picking up his second win of the Labor Day Weekend, Michael Miller parked his No. 4m in Victory Lane Sunday night at Southern Raceway with the Lucas Oil ASCS Southern Outlaw Sprints.
Miller's 11th career win with the ASCS Southern Outlaw Sprints, the Southern Raceway triumph is win No. 3 on the 2017 season.
Winning from the outside of the front row, Miller was chased to the finish by Shane Morgan with Danny Sams III making up Sunday's podium. Kyle Amerson and Butch David completed the top-five. Brandon Blenden, Timmy Thrash, Tristan Lee, Cassidy Lejeune, and Cody Karl completed the top-ten.
The Lucas Oil ASCS Southern Outlaw Sprints are back in action on Friday, September 15 at Tennessee National Raceway in Hohenwald, Tenn. before joining the Lucas Oil ASCS National Tour on Saturday, September 16 at Duck River Raceway Park in Shelbyville, Tenn.
For continued updates on the American Sprint Car Series, from the National Tour to any of the seven regional tours that make up the over 150 dates across the ASCS Nation in 2017, log onto http://www.ascsracing.com.
Race Results:
ASCS Southern Outlaw Sprints
Southern Raceway – Milton, Fla.
Sunday, September 3, 2017
Car Count: 15
Heat 1 (8 Laps): 1. 09-Timmy Thrash, [1]; 2. 00-Tristan Lee, [2]; 3. 52-Cody Karl, [4]; 4. F16-Casey Hinds, [3]; 5. 43JR-Richard Beasley Jr, [5]; 6. 116-Nick Snyder, [6]
Heat 2 (8 Laps): 1. 29-Kyle Amerson, [2]; 2. 21-Butch David, [3]; 3. 88-Brandon Blenden, [1]; 4. 5-Cassidy Lejeune, [4]; 5. 17-Jacob Necaise, [5]
A Feature (25 Laps): 1. 4M-Michael Miller, [2]; 2. 01-Shane Morgan, [3]; 3. 24D-Danny Sams III, [4]; 4. 29-Kyle Amerson, [6]; 5. 21-Butch David, [8]; 6. 88-Brandon Blenden, [10]; 7. 09-Timmy Thrash, [7]; 8. 00-Tristan Lee, [5]; 9. 5-Cassidy Lejeune, [11]; 10. 52-Cody Karl, [9]; 11. 3A-A.J. Maddox, [1]; 12. 43JR-Richard Beasley Jr, [13]; 13. 17-Jacob Necaise, [14]; 14. F16-Casey Hinds, [12]; 15. 116-Nick Snyder, [15]