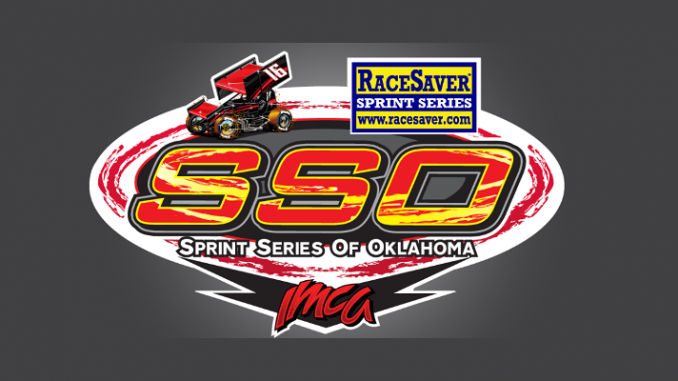 By David Smith Jr.
Oklahoma City, Oklahoma – September 4, 2017 –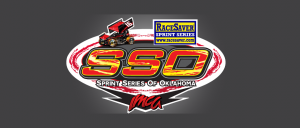 as they make their third and final appearance of the season at Red Dirt Raceway in Meeker, Oklahoma this coming Friday night for the second annual "Pat Suchy Memorial."
This event will be the largest in the tours two-year history with close to a $10,000 up for grabs with added money in both "B" and the championship feature finale, which will pay $1250 to win while $300 for just making the twenty-car feature.
Season-long points leader Jake Martens will come into the night with a slim 13-point lead over defending series champion Andy Shouse. Martens has been close three times this season with runner-up finishes but has yet cracked victory lane. Shouse has a series-leading six feature victories on the season. Martens odds of cracking lane this weekend is great as he has lone SSO victory came at the track last season and also has two, second place finishes and one, third place finish in the four events that have been held at the speedway formally known as "Brill Motor Speedway."
Loyd Clevenger looks to solidify his third position in the standings as Chris Kelly is just fourteen points behind in fourth.
Fifth through tenth in the standings and who are expected to compete include Joe Wood, Jr., a feature winner at the speedway earlier this season, Blake Dacus, Cody Whitworth rookie contender Tristan Oakes and Gary Owens.
Series regulars also slated to compete are Blake Scott, Mike Scott, Jerry Jumper, Brandon Anderson, Steven Shebester, Justin Lowry, Dillon Laden, Josh Toho, Tanner Conn and Michael Gossman.
Several North Texas drivers have also expressed interest in making the trip north to compete for this increased purse that will also see added money to the night's "B" feature.
Pit gates will open at 5:00 PM while grandstand gates open at 6:00 PM. Race action is slated for an 8:00 PM start time. Tickets for the second annual "Pat Suchy Memorial" are just $15 for adults while children ages ten and under get into the grandstands for free.
To find out more information on Red Dirt Raceway in Meeker, check out their official facebook page: Red Dirt Raceway; their official website www.reddirtraceway.com or call (405) 318-0198.
More information can be obtained by SSO director Jim Messmer (405) 417-2202 and for technical inquires call Ernie Messmer (405) 818-9007. Keep track of daily updates from the SSO on the series official facebook page: Sprint Series of Oklahoma.
SSO officials would like to welcome Smiley's Racing Products for becoming presenting partner with the series as they will be giving $1000 cash to the 2017 SSO champion.
The series would also like to thank the following for climbing aboard as contingency partners with the series for 2017: Hoosier Racing Tires, Danny Holloway, Martens Machine Shop, Saldana Racing Products, Pyrotech Race Cells, Outlaw Wings, Keizer Wheels, Bishops Racing Products, Young Tool and Equipment and Messmer Racing.
Past Brill Motor Speedway/Red Dirt Raceway SSO Feature Winners: 06/14/17 Joe Wood, Jr.; 05/05/17 Andy Shouse; 09/27/16 Andy Shouse; 04/23/16 Jake Martens
2017 SSO Feature Winners: Shouse (6); Wood (2); Chad Wilson, Steven Shebester, Michael Day, Todd Schwartz, Chad Koch (1)
Current SSO Point Standings: 1) Jake Martens 473, 2) Andy Shouse 460, 3) Loyd Clevenger 382, 4) Chris Kelly 378, 5) Joe Wood Jr. 320, 6) Blake Dacus 318, 7) Chad Koch 316, 8) Cody Whitworth 299, 9) Tristan Oakes 298, 10) Gary Owens 295