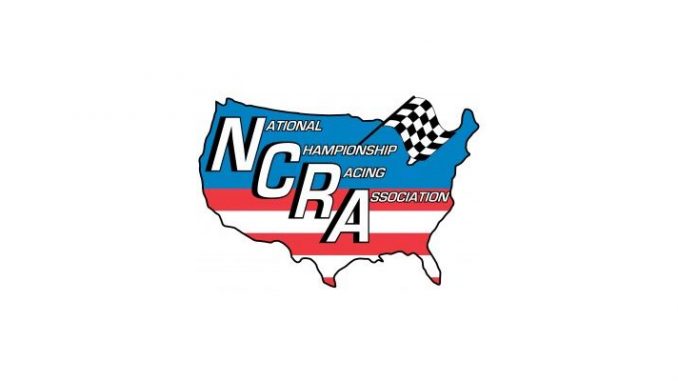 By David Smith Jr.
Park City, Kansas – September 4, 2017 –

, as they make their second and final appearance of the season at Junction Motor Speedway in McCool Junction, Nebraska. This event will once again be a co-sanctioned event with the Nebraska 360 Carpetland and Malvern Bank Sprint Series.
This event will see an increased purse as the night's feature finale winner will earn $2500 while just making the twenty-four-car field pays $500.
Former series champion Jeremy Campbell of Wichita currently leads the NCRA point standings by a mere 30-points over defending champion Don Droud, Jr. of Lincoln, Nebraska. Norman, Oklahoma's Danny Jennings is third in the standings, just 55-points out of the top spot while Jon Freeman, Jeff Stasa, Forrest Southerland, Fred Mattox, Jake Greider and J.D. Johnson round out the top ten in the point standings.
Through the seven events that have been completed thus far this 2017 race season, seven different drivers have reached victory lane. They include this past Saturday night's feature winner Droud, Mattox, Jennings, Campbell, Brian Bell, Joe Wood, Jr. and Jason Martin.
The Nebraska 360 Series will be led by current point leader Ryan Roberts, who will come into the night with an 89-point lead over Seth Brahmer. Cody Ledger, Jason Martin, Jack Dover, John Klubunde, Jordan Boston, Ryan Bickett, Stu Snyder and Lee Grosz are just a few of the series regulars expected to represent the "Cornhusker State."
Martin won the last time both series visited the speedway while Droud was the highest-finishing NCRA driver with a third-place finish.
Pit gates will open at 4:00 PM with grandstand gates opening at 5:00 PM with race action slated for a 7:00 PM start time. Grandstand admission is $15 for adults; students 6-12 $5 and children 5 and under admitted into the grandstands for free. All pit passes are $30. For more information on Junction Motor Speedway call (402) 773-5538 Ext. 4 or on race day call (402) 724-3300.
More information on the National Championship Racing Association sprint car division can be found on their official website www.racencra.com or their official facebook page: NCRA Racing Series. Questions or inquires can be answered by calling the series office (316) 755-1781.
Official 2017 NCRA Sprint Car Point Standings (as of September 3, 2017):
1) Jeremy Campbell 2100, 2) Don Droud, Jr. 2070, 3) Danny Jennings 2045, 4) Jon Freeman 1925, 5) Jeff Stasa 1870, 6) Forrest Southerland 1800, 7) Fred Mattox 1590, 8) Jake Greider 1485, 9) J.D. Johnson 1405, 10) Ray Seeman 730