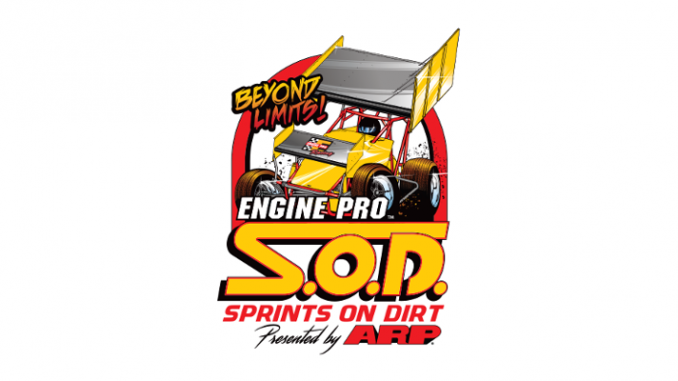 By John Naida
ERIE, MI (September 6, 2017) –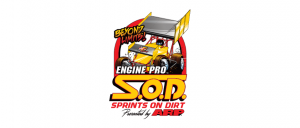 The King of Michigan, a SOD tradition as a single race before King Engine Bearings came onboard as the title sponsor, became a mini-series including all four 2017 SOD races at Hartford Speedway. The first KoM race rained out on May 19th. Blonde then won on June 9th and the rainout make up race on July 14th. Blonde was in victory lane for the third race also, a 5 minute and 25 second non-stop feature on August 11th. At the series closer on September 1st, Ryan Ruhl, a previous, single-race KoM winner, took the win in an exciting race over Blonde and Steve Irwin, 2001 and 2017 SOD champion.
As the King Engine Bearings King of Michigan champion, Blonde collected $1,000. Irwin, Gregg Dalman (2015 SOD champion), Thomas Schinderle (2017 SOD Series Rookie of the Year), and Ruhl also earned a share of the KoM point fund.
Hartford Speedway owner/promoter Tim Dibble's monumental decision last winter to reconfigure the track to a 3/8 mile oval proved to be an overwhelming success and a big hit with fan-pleasing racing.
King Engine Bearings was founded in 1960 with one simple objective: to supply the highest quality bearings available in the marketplace. By specializing in engine bearings, the King Engine Bearings team of bearing specialists has built an extensive product offering that includes a wide range of engine bearings for automobiles, light duty and heavy duty trucks, marine, aviation, standby power and many other types of internal combustion engines. Every King bearing utilizes the highest quality materials and the most advanced designs to ensure complete customer satisfaction.
For more information about SOD's King of Michigan sponsor partner, go to www.kingbearings.com. Check out Hartford Speedway at www.hartfordspeedway.net for more information. Meet Engine Pro at www.enginepro.com. For more information about ARP, go to www.arp-bolts.com. Follow SOD at www.sprintsondirt.comand on Facebook at www.facebook.com/sprintsondirt.