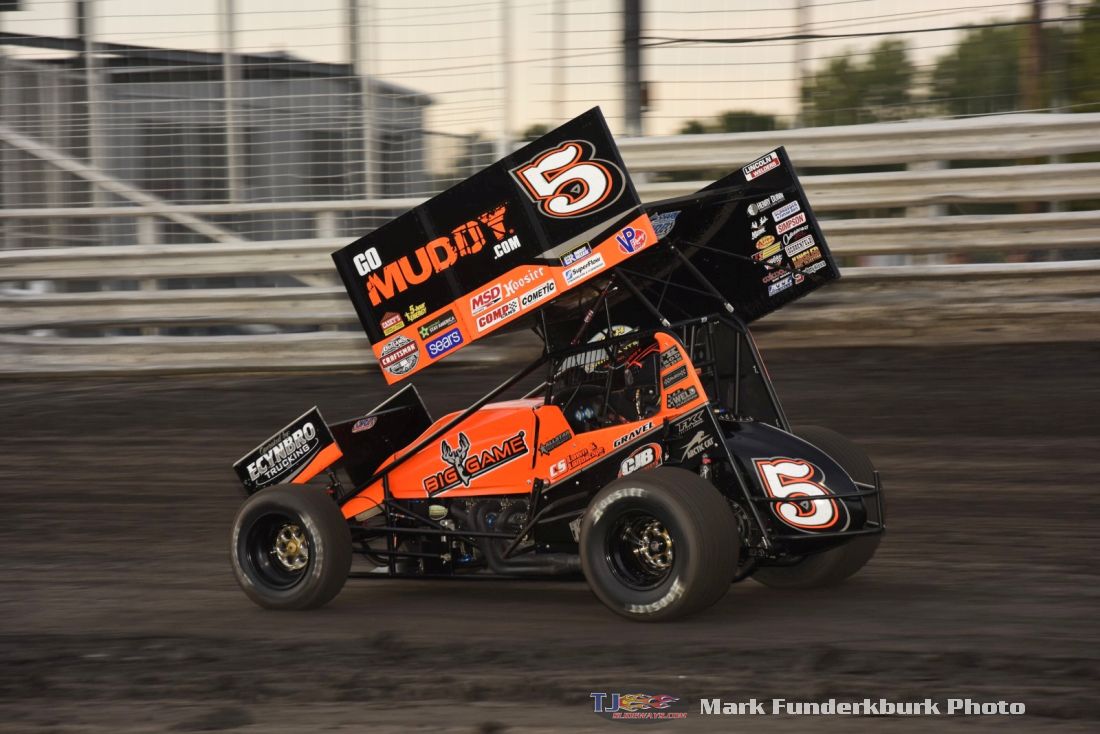 From CJB Motorsports
CARLISLE, PA. – October 14, 2017 – One of the most successful pairings over the past few years on the World of Outlaws Craftsman Sprint Car Series tour is returning for a third year.
CJB Motorsports is proud to announce that driver David Gravel will return to pilot the GoMuddy.com, Big Game Treestands, JRC Transportation #5. The team is also pleased to announce that veteran crew chief Barry Jackson will once again to the wrenches. The pairing has proven to be extremely potent having scored 28 event wins thus far, including triumphs in the $50,000-to-win Champion Racing Oil National Open, the Ohio Logistics Brad Doty Classic and the Don Martin Memorial Silver Cup. The duo was also dangerously close to pulling off a win in sprint car racing's crown jewel event, the 5 Hour Energy Knoxville Nationals.
"It feels great to be back," Gravel said. "We know that we have a really good team and we had a really good year this year so we're looking forward to next year. I think we have a lot to build off of and I can't wait to get started."
"I've been out on the road with the Outlaws with this team now for five years," Jackson said. "Coming into 2018, it'll be the first year that we won't have any major personnel or parts changes. Continuity is huge in this sport. I'm very happy that we have our driver back, our crew guys, Derek Miller and Zach Holloway, back, we're not making any major parts changes. We have a really good area that we like to operate in and we believe it's very, very good. We'll be fine tuning some things, for sure. We're also going to go back and look at the stretches of the season where we lost some ground in the points. I think winning 15, 20 races a year, like we have been able to do this year, is really good. I think duplicating that will be a big thing to accomplish. We just need to close the gaps on those nights where we didn't win or finish in the top-5. Winning the World of Outlaws title is probably one of, if not the, toughest in motorsports. It wears you down to run all of the races we do and to keep your stuff looking nice. To win a title though, that would be something very, very special. That's our goal for 2018. We also have some business to finish in Knoxville."
"We're very pleased with how this year has turned out," Clemens said. "We wanted to get into the double digit win total and we've done that. We've won marquee events and nearly pulled off the win in the Knoxville Nationals. We really need to thank Tod Quiring and GoMuddy.com for their support. They've really been a big part of this. We look forward to 2018 with David and Barry together. They've proven that they're one of the teams to beat on the tour. It's our goal to bring home a championship and a win in the Knoxville Nationals."