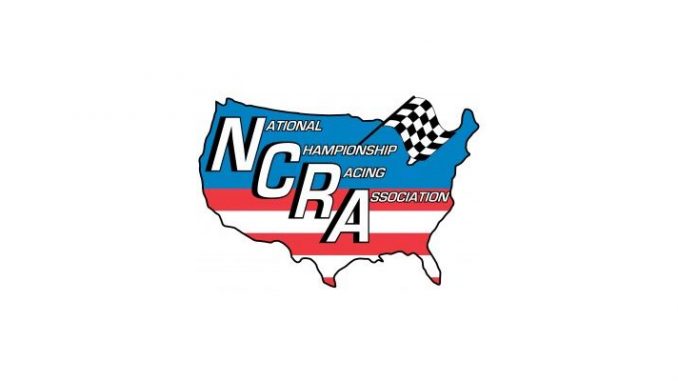 From David Smith Jr.
PARK CITY, Ks. (October 16, 2017) – Officials with the National Championship Racing Association of Park City, Kansas presented by Precise Racing Products will try again this coming Saturday night (October 21) to put a wrap on the their 47th consecutive season as a sanctioning body as the series sprint, modified, crate late model and mod-lite divisions end their point season at 81 Speedway in Park City.
The event, billed as the "NCRA Final Four Classic," was originally scheduled to be held at Salina (Ks) Speedway back on October 7 but was moved to 81 Speedway due to weather cancelation.
The battle for the series sprint car championship comes down to two drivers as former champion Jeremy Campbell of Wichita holds a slim 25-point-lead over defending champion Don Droud, Jr. of Lincoln, Nebraska.
In the series modified division, two-time series champion Dan Powers holds a 45-point lead over former champion Tyler Davis, an 85-point lead over defending champion Scott Green and 90 points over Ryan McAninch.
Despite winning five of the eight events that have been held this season, former champion Delbert Smith comes into the season finale five points behind two-time and defending tour champion Chris Kratzer while Dusty Leonard is 90 points out of the point lead.
Looking to claim his third-straight championship, Justin Kinderknecht holds a 50 point lead over Dustin Forsberg.
Grandstand admission is just $20 at the gate or you can purchase discount tickets from the tracks official website www.race81speedway.com. Kids ages eleven and under will be admitted into the grandstands for free while all pit passes are just $30.
All gates will open at 5:00 PM with race action slated for a 7:00 PM start time.
More information on the final NCRA event for 2017 can be found on the series official website www.racencra.com; the tracks official website www.race81speedway.com; the series official facebook page: NCRA Racing Series or by calling (316) 755-1781.