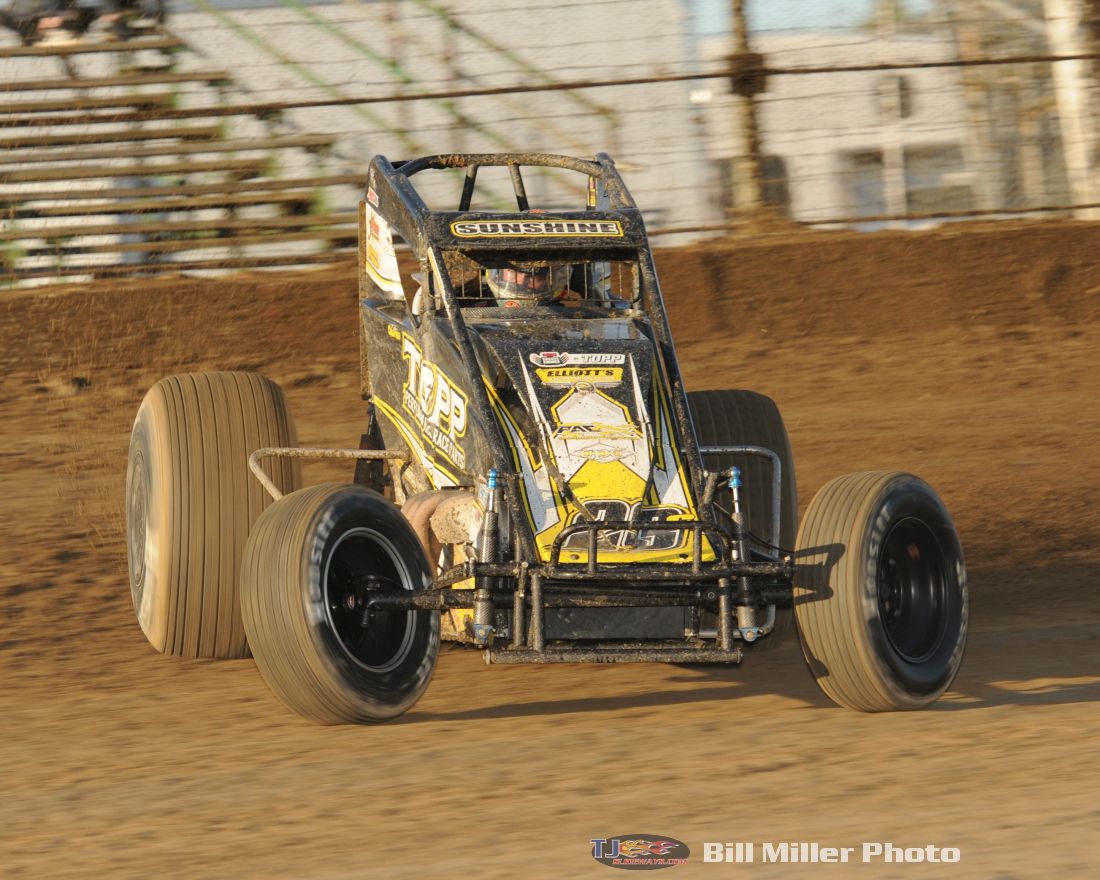 KOKOMO, Ind. (October 20, 2017) — Tyler Courtney won the sprint car portion of the Kokomo Klash Friday night at Kokomo Speedway. Courtney passed Dave Darland on the final lap of the main event for the victory.
Shane Cottle won the midget car portion of the Klash over Gage Walker and Chris Windom.
Kokomo Klash
Kokomo Speedway
Kokomo, IN
Friday October 20, 2017
Sprint Car Feature:
Coming soon.
Midget Car Feature:
1. 57 – Shane Cottle
2. 7 – Gage Walker
3. 5 – Chris Windom
4. 24 – Landon Simon
5. 25 – Jerry Coons
6. 43 – Justin Peck
7. 10 – Chett Gehrke
8. 39BC – Zeb Wise
9. 2 – Kyle Simon
10. 21n – Nicholas Speidel
11. 21m – Kurt Mayhem
12. 83B – JB Gilbert
13. 11L – Aaron Leffel
14. 68 – Kyle O'Gara
15. 11T – Garry Loney
16. 88 – Tyler Nelson
17. 3 – Alex Watson
18. 5G – Gary Gipson
19. 2B – Thomas Bigelow
20. 25w – John Watson
21. 76 – Richard Drangmeister
22. 17k – Michael Kootnz
23. 29 – David Harr