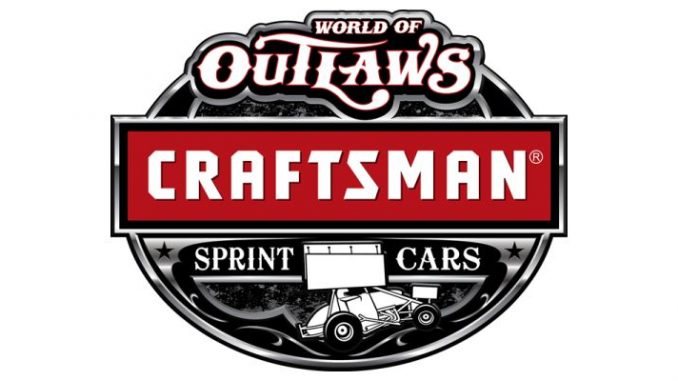 From Colby Gorniewicz
CONCORD, NC (October 24, 2017) — The arrival of Winter and the frigid northern cold blast has prompted an early cancellation of this weekend's World of Outlaws Craftsman® Sprint Car Series Outlaw Boot Hill Showdown at Dodge City Raceway Park.
"The Outlaw Boot Hill Showdown is traditionally an outstanding event that everyone looks forward to attending, however, in the best interest of the fans and racers that we have decided to cancel this weekend's event at Dodge City Raceway Park," said Series Director Carlton Reimers.
Track and Series officials are working together to determine a 2018 date for the Outlaw Boot Hill Showdown at Dodge City Raceway Park. Stay tuned to the World of Outlaws website and social media for future announcements of the Outlaw Boot Hill Showdown 2018 date.
All advanced tickets purchases will be honored at the 2018 date when announced. Ticket holders may request a refund by mailing their ticket stub back to World Racing Group office 7575 W Winds Blvd NW D, Concord, NC 28027 for a refund; refunds will not be issued at the track.
Dodge City Raceway Park has concluded the 2017 season.