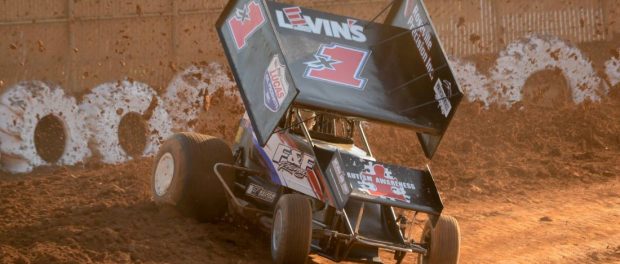 From Petersen Media
With off season moves being finalized from coast to coast, F&F Racing is pleased to announced that Auburn, CA standout Andy Forsberg will return to the seat of the No. x1 machine in 2018 to chase after both the Elk Grove Ford Sprint Car Challenge Tour pres. by Abreu Vineyards and Placerville Speedway championships.
"I am really excited to team up with Alan, Tooch, and everyone associated with F&F Racing again," Andy Forsberg said. "When we parted ways following the 2014 season everyone was on really good terms, and I always thought there would be a chance to run with them again and that looks to be the case in 2018."
Forsberg and F&F Racing each bring a championship pedigree with them as the Sacramento based race team has racked up an astounding 10 Championships mixed between Placerville Speedway and the Civil War Series, while Forsberg himself is an 18 time champion with 10 Civil War Championships, Five Placerville Speedway Championships, and four track championships at Silver Dollar Speedway.
In 2018 Forsberg and F&F Racing will both be in search of their first Sprint Car Challenge Tour title, in a tough series that spans from March-November making 12 stops at six different race tracks, and will look for their fifth Placerville Speedway championship together.
"Placerville Speedway and the SCCT were both tough programs on any given night last year, and hopefully we can come out of the box with the speed we had when we last ran together," Forsberg added. "I am really thankful they thought enough about me to bring me back in 2018, and I am hopeful we can have success."
F&F Racing and Andy Forsberg would like to thank Geico, Econo Lube-n-Tune and Brakes, CRV Carbon Solutions, Autism Awareness, Pacific Highway Rentals, PitStopUSA, Twisted Tea, Levin's Auto Supply, LRB Race Products, A.R.T. Speed Equipment, Sierra Single Ply, Lucas Oil, RPI, and Encore Catering for their continued support.