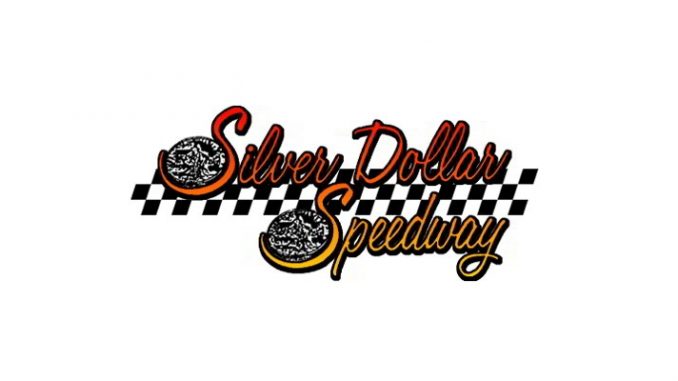 From Troy Hennig
CHICO, Ca. (January 2, 2018) — For the 70th year, racing at the Silver Dollar Fairgrounds will continue with the release of an action-packed schedule of events for 2018. Thirty events are scheduled from March 2nd through September 29th. "Once again, we are offering all kinds of diverse motorsports entertainment for the fans at Silver Dollar Speedway," said promoter Dennis Gage.
The 2018 racing season will officially open on March 2nd and 3rd with the annual Silver Cup. This two-day show will feature 360-winged sprint cars, wingless sprints and dwarf cars.
There are 15 weekly point championship races scheduled. The first point race will take place on March 23rd. The weekly point season will conclude on August 24th. It was announced in November that the Silver Dollar Speedway is switching from winged 410 sprint cars to winged 360 sprint cars during the championship season. The other weekly mainstays include the Sport Mods, Street Stocks, Wingless Sprints and Hobby Stocks.
Even though the switch from 410 sprint cars to 360 sprint cars took place, there will still be two 410 Friday night shows. The Bill Brownell Memorial, the night before the Dave Bradway Memorial, will feature 410 winged sprints on May 4th. The Tyler Wolf Memorial on August 17th will also serve as a 410-sprint car race. Both races will pay bonus money to attract the 410 sprint cars.
The traditional Gold Cup Race of Champions continues September 5th through the 8th. The Wednesday night opener will be a combo show with the Civil War Series and the Hunt Magnetos Wingless Series presented by C & H Veteran Enterprises. The USAC/CRA sprint cars return on Thursday night accompanied by an open show for winged 360 sprint cars. Friday and Saturday the World of Outlaws return to the famed quarter-mile clay oval. The Dwarf Cars will also be on hand with the Outlaws.
Unique events include the Monster Truck weekend of April 6th, Arena/Supercross on May 25th, 200-lap Enduro on May 26th and Destruction Derby on May 28th. The speedway will host racing and fireworks on July 4th. The popular dollar night for the grandstand crowd is scheduled for July 13th. Kids bike night is slated for August 3rd.
The King of the West – NARC Sprint Car Series is scheduled for May 5th. The race will once again pay tribute to Dave Bradway Jr. The Civil War Series will hit the track two times. First event is during the Silver Dollar Fair on May 27th. The second date is during the Gold Cup on September 5th.
The season will conclude on the weekend of September 28th with the annual running of the Fall Nationals. The race will feature winged 360 sprint cars and the Northwest Ford Focus Midgets.
For more information about the track please visit www.silverdollarspeedway.com